Henrik Stenson is a professional golfer on both the PGA and European Tour.  The 41 year old golfer has sharpened his game in recent years to become one of the top players in the world.  He is currently ranked as the number six best golfer in the world according to the Official World Golf Ranking, and he has reached as high as number two multiple times in his career.  Stenson has three top 10's on the PGA Tour this year and just secured his first victory of the season winning the past week's tournament, the Wyndham Championship.  His recent success has led to his name being recognizable throughout the world of golf.  Because of his success on the course, Henrik Stenson's net worth sits at $28 million.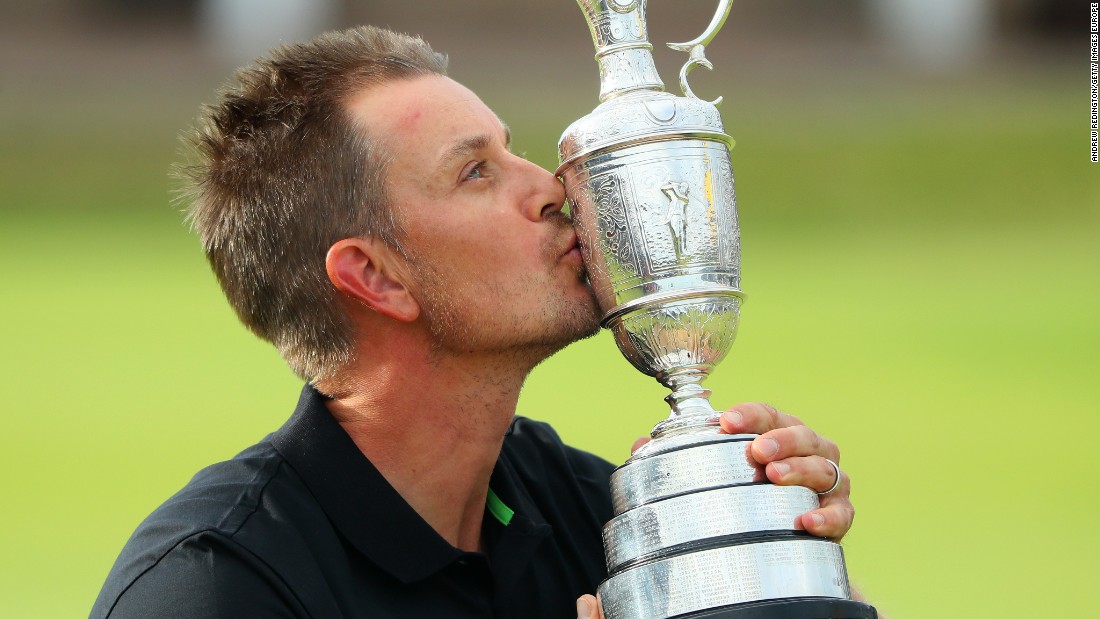 Henrik Stenson became a professional golfer in 1999.  Before that, he played in junior and amateur tournaments while growing up in Sweden.  Stenson played on the European Tour for a number of years before finally becoming a mainstay on the PGA Tour in 2005.  He was able to secure his first victory on the PGA Tour in 2007 when he won the WGC-Accenture Match Play Championship.  His best year on the PGA Tour came in 2013.  He won two big tournaments towards the end of the season to capture the FedEx Cup title and a $10 million check that goes to the winner.  That money was in addition to the over $6 million in earnings he had previously secured earlier in the season.
Golfing legends are curated over time through their on-course success.  The ultimate success for any professional golfer is winning a major tournament.  There are four yearly major tournaments in golf: The Masters, The U.S. Open, The Open, and the PGA Championship.  Henrik was able to join many a golf legends in 2016 when he captured his first major title.  Stenson's final round 63 secured him a score of -20 for the tournament as he edged out fellow golf great Phil Mickleson.  Stenson became the first Scandinavian man to win a major title in golf.  Not only did he get his name etched on the tournament's trophy, The Claret Jug, but he also took home over $1.5 million in prize money.  Less than a month after winning the major, Stenson competed in the 2016 Summer Olympics in Brasil.  He shot 14 under in his four rounds and was able to secure a silver medal for his country of Sweden.
The majority of Henrik Stenson's net worth comes from his golfing career.  He has won a total of 20 professional tournaments, 11 of which were on the European tour and another six on the PGA Tour.  His career earnings are well into the tens of millions.  His win this past weekend at the Wyndham Championship put another $1 million in his bank account.  We can expect Henrik Stenson's net worth to continue to increase over the remainder of his golfing career.  His late surge in his professional career has assured that he can play well, even as he begins to approach his later years.  Stenson is married to his wife and the couple has two kids together and resides in Orlando, Florida.
James Hendrickson is an internet entrepreneur, blogging junky, hunter and personal finance geek.  When he's not lurking in coffee shops in Portland, Oregon, you'll find him in the Pacific Northwest's great outdoors.   James has a masters degree in Sociology from the University of Maryland at College Park and a Bachelors degree on Sociology from Earlham College.  He loves individual stocks, bonds and precious metals.