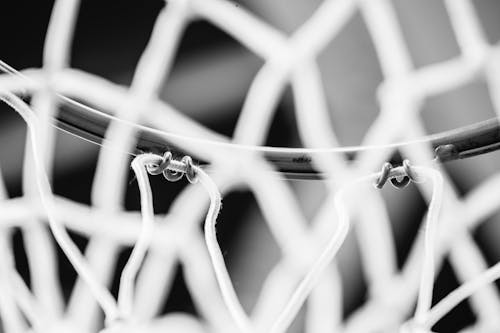 When it comes to great NBA teams, the San Antonio Spurs are often included on the list.  The Spurs are consistently among the top teams in the Western Conference year in and year out, thanks to great players like Kawhi Leonard. A lot of different factors go into keeping such players happy, including salary and bonuses. 
The Spurs have made 20 straight playoff appearances and have won five NBA Championships during that time.  A great part of their success is their head coach, Gregg Popovich, but top players have helped contribute throughout the years.  One of the top players on their team was Kawhi Leonard.  Prior to this season, Leonard had led the Spurs in scoring the past three seasons; however, injuries have plagued the star this year.  It was hoped that the 26 year would return before the end of the season. He was needed to give the Spurs another great shot of going deep in the playoffs.  Kawhi Leonard's net worth sat at $20 million while with the Spurs.
First Round Selection
A first round selection in the 2011 NBA draft, Leonard spent a significant portion of his career in a Spurs uniform after being drafted by the Pacers.  Currently in his seventh NBA season, Kawhi has been steadily improving his stats each and every year.
Last season he averaged a career high 25.5 points per game.  His stellar play was a strong reminder of why Kawhi is more than deserving of his NBA contract which was worth over $94 million for five years.  This massive contract has helped contribute to Kawhi Leonard's net worth. In year three of five for his contract, Leonard's contract included a fifth year player option worth over $21 million for the season.  Chances were that he would decline the fifth year option.  What this would allow him to do instead is to be able to sign an even larger and potentially longer contract.  If Kawhi did decide to play out the remaining two years of his contract after the season, we could expect Kawhi's net worth to double to $40 million.
It tends to be very easy to assess a player's offensive ability; however, Leonard is known for his defensive prowess as well.  He has received the Defensive Player of the Year award twice and has been named to the NBA All-Defensive team four times in his short career.  He also helped lead San Antonio to an NBA Championship during the 2013-2014 NBA season and was named the Finals MVP for his performance.
Proving His Worth
The 2017-2018 season was a rough one for Leonard.  He only played in a total of nine games and missed many more.  He was expected to return to play before the end of the season due to a thigh injury he had been battling.  At the time, the Spurs sat in third place in the NBA West and were poised to make their 21st straight playoff appearance.  It was hoped that Kawhi would be able to join them and try to lead them to another NBA Championship.
The star would go on to choose to join the L.A. Clippers as a free agent, over the Lakers and Toronto Raptors. Reports reveal that he chose to move to the Clippers for less money than what the Toronto Raptors offered him. He nabbed a $141 million deal with the Clippers. This was less than the $190 million that the Raptors could offer him to play for a period of five years. This has contributed significantly to his net worth, growing it to $30 million. With the NBA lockdown in place, it remains to be seen if the star is worth the giant figure. Based on his track record, it could be the right bet.
James Hendrickson is an internet entrepreneur, blogging junky, hunter and personal finance geek.  When he's not lurking in coffee shops in Portland, Oregon, you'll find him in the Pacific Northwest's great outdoors.   James has a masters degree in Sociology from the University of Maryland at College Park and a Bachelors degree on Sociology from Earlham College.  He loves individual stocks, bonds and precious metals.