Have you ever wondered what it's like to have tens of millions of dollars to your name?  The fact is, most of us will spend our life dreaming of such a financial future but never achieve it; however, others, like Alex Smith, know all to well what the feeling is like.  Alex Smith is the new quarterback for the Washington Redskins.  The former number one overall pick has had an up and down career, but he has recently emerged as a solid starting quarterback in the NFL.  A 13 year league veteran, Smith is entering his 14th season with his third different NFL team.  Quarterback Alex Smith's net worth sits at $45 million.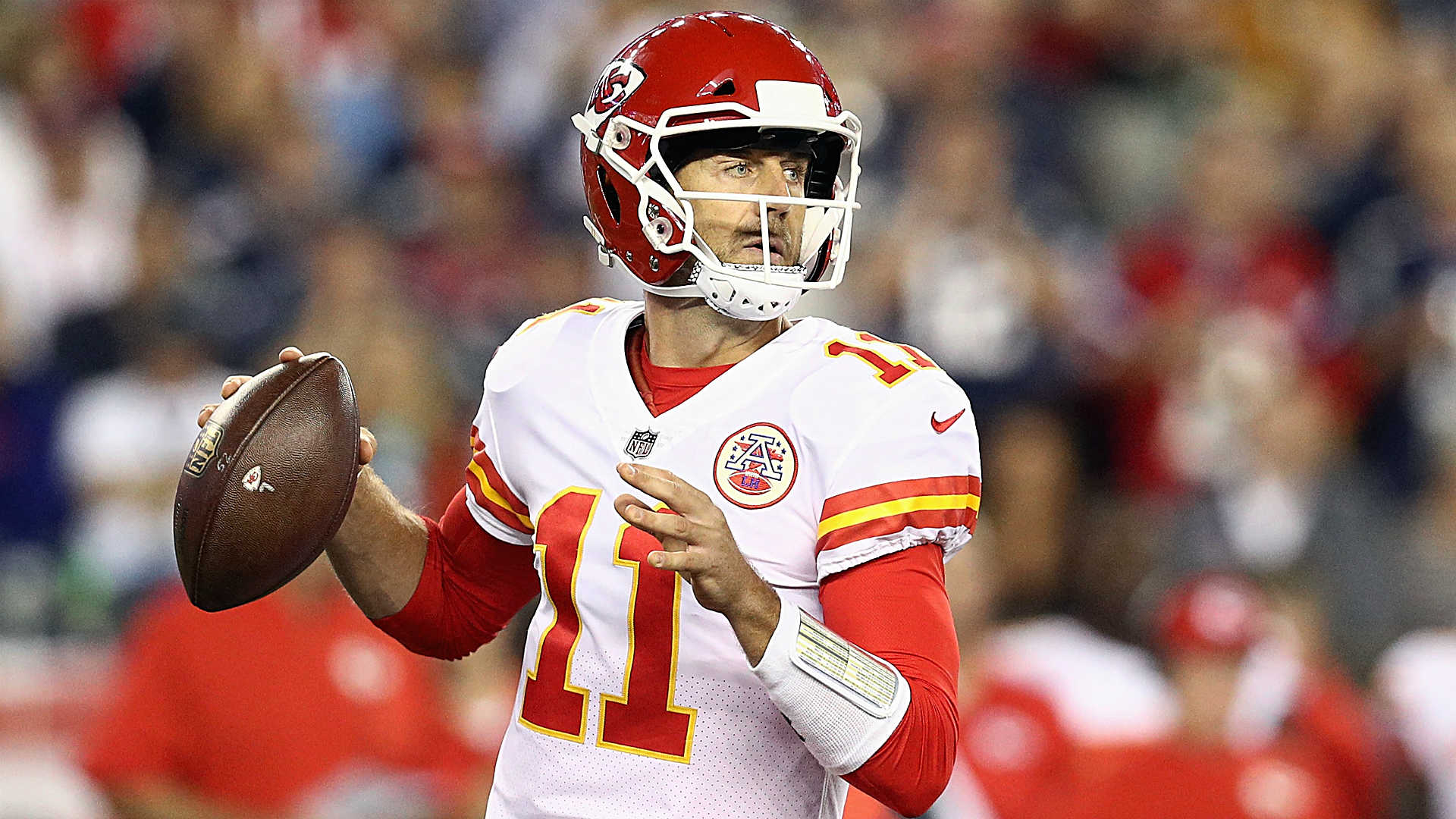 Alex Smith has had a windy road to his NFL success.  Originally a number one overall pick in the 2005 NFL draft by the San Francisco 49ers, Smith has overcome many struggles and injuries that he experienced early in his professional career.  A star at Utah, Smith was a two year starter for the Utes and posted a 21-1 record as a starter.  After being drafted by the 49ers in 2005, Smith signed his first NFL contract valued at nearly $50 million for six years.  Alex Smith was never able to bring the team to prominence, and in 2012 was replaced as a starter in favor of Colin Kaepernick.  The team traded Smith after the season to the Kansas City Chiefs.  Smith proved himself worthy of being an NFL starter at Kansas City, where he was named to the Pro Bowl three times.
Alex had to pack his bags yet again earlier this year as he was traded off to the Washington Redskins who had just lost their quarterback.  However, with his new team came a new contract.  Alex Smith recently just signed a four year deal valued at $94 million.  The contract included a $27 million signing bonus along with a total of $55 million guaranteed over the first two years.  Even if Alex is only able to play two years with the Redskins, we can expect quarterback Alex Smith's net worth to increase to over $60 million.
Alex Smith's career NFL earnings have already topped over $100 million.  If he is able to complete the contract he just signed with the Redskins, his career earnings will more than double.  Over his past five seasons in Kansas City, Smith has proven to be a reliable starter.  During that stretch, he has thrown a total of 102 touchdowns to just 33 interceptions, one of the best in the league over that span.
On a personal note, Alex is married with two children.  In 2007 he started The Alex Smith Foundation which aims to provide foster teens opportunities to transition into adulthood.
James Hendrickson is an internet entrepreneur, blogging junky, hunter and personal finance geek.  When he's not lurking in coffee shops in Portland, Oregon, you'll find him in the Pacific Northwest's great outdoors.   James has a masters degree in Sociology from the University of Maryland at College Park and a Bachelors degree on Sociology from Earlham College.  He loves individual stocks, bonds and precious metals.