Summer is fast approaching and NFL football is many months away; however, that doesn't mean there isn't any news being made around the league.  Teams are now beginning their summer workouts.  Matt Ryan and the Atlanta Falcons, hope to return to the playoffs again this year with sights set on the Super Bowl.  Matt Ryan has had quite an offseason.  Matt Ryan's net worth is now at $90 million.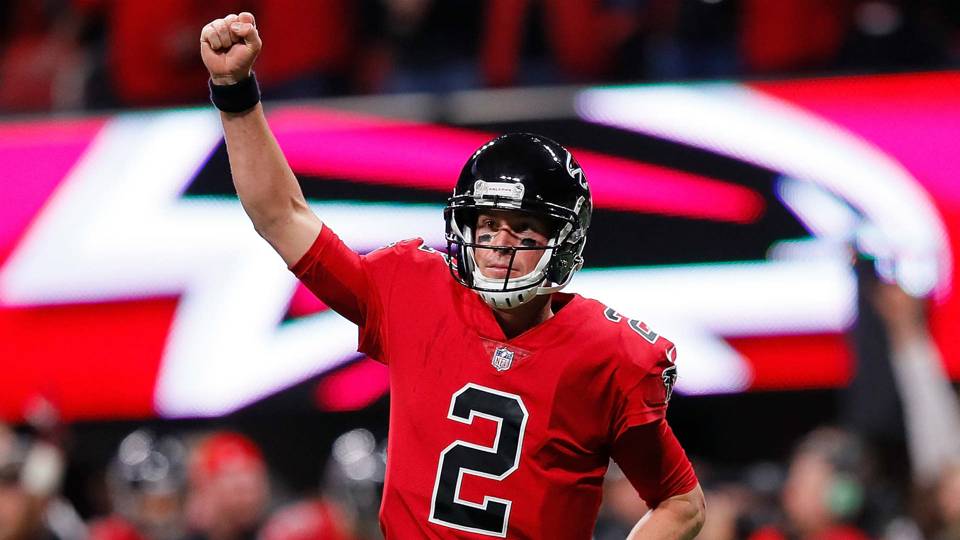 Most would agree that Matt Ryan is well on his way to the Hall of Fame.  The Falcons quarterback just completed his tenth NFL season, all of which have been in Atlanta.  A former number three overall pick in the 2008 NFL draft, Ryan has lived up to the hype.  The 33 year old has thrown for over 41,000 yards and 260 touchdowns during his tenure.  Although his stats fell last season, it was his 2016 Super Bowl run that helped seal him a gigantic contract this offseason.
Earlier this month, Ryan and the Falcons organization agreed to a five year $150 million contract extension.  This contract came a signing bonus of over $46 million.  It was this bonus that helped to jump Matt Ryan's net worth to nearly nine figures.
Even though he just signed a large contract, Matt Ryan's net worth got off to a hot start as soon as he was drafted in 2008.  His initial rookie contract was worth $67.5 million for the first six seasons.  Because of the consistent play he exhibited on a yearly basis, the Falcons extended their quarterback's tenure with the team in 2013.  In 2013, he signed a five year deal valued at over $100 million.
After the 2018 NFL season, Matt Ryan's career NFL earnings will top $200 million.  While it may sound absurd that any professional athlete will earn so much during their career, one must remember that athlete salaries have been trending steadily upward over the last decade.  One could make the point that Ryan has earned his keep.  He has been named to the Pro Bowl four times, and was awarded the 2016 NFL MVP.
The contract just extended to Matt Ryan will keep him in Atlanta until the quarterback turns 38.  We anticipate that after the 2022 season another contract extension will be worked out unless Ryan opts to retire.  If he is able to play through the end of his extension, Ryan's career earnings will top $300 million and Matt Ryan's net worth will easily be in the nine figure range.
Signing a large contract isn't the only exciting news that has occurred for Matt Ryan over the offseason.  Matt and his wife welcomed twins.  Despite having two new mouths to feed, we can be assured that Matt has his financial situation worked out for his two new sons,
James Hendrickson is an internet entrepreneur, blogging junky, hunter and personal finance geek.  When he's not lurking in coffee shops in Portland, Oregon, you'll find him in the Pacific Northwest's great outdoors.   James has a masters degree in Sociology from the University of Maryland at College Park and a Bachelors degree on Sociology from Earlham College.  He loves individual stocks, bonds and precious metals.