Can you imagine having a yearly salary in excess of $20 million?  The reality is that most of us cannot.  The only way we believe such a feat can be achieved is through winning the lottery.
DeAndre Jordan is one of the latest athletes to sign a contract that will pay him in excess of $20 million in annual salary.  DeAndre Jordan's net worth sits at $35 million.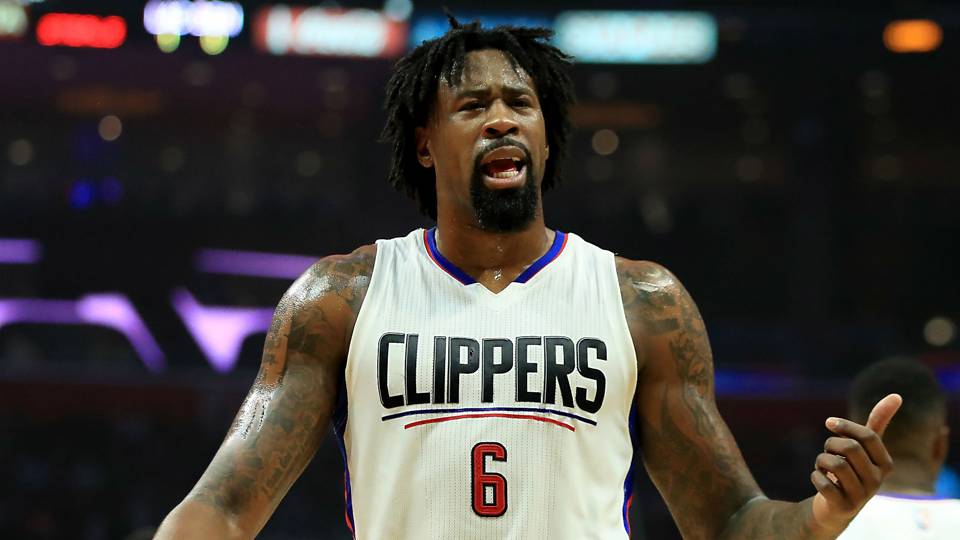 After spending the first ten seasons of his NBA career in Los Angeles, DeAndre Jordan has found a new home.  He recently signed a one year contract with the Dallas Mavericks worth $22.9 million.
Jordan, who is originally from Texas, is a force to be reckoned with at the center position.  Last season with the Clippers, Jordan averaged 12 points and over 15 rebounds per game.  The Mavs are hoping his play at center can propel them to more than the 24 victories they achieved last season.
DeAndre Jordan was drafted in the second round of the 2008 NBA draft by the Los Angeles Clippers.  After coming off the bench his first two seasons, he eventually earned himself a starting role in the lineup.  In 2016, he was selected to the All-NBA 1st Team.  Additionally, he was selected to the All-Defensive 1st Team in both the 2015 and 2016 NBA seasons.
With his ever increasing performance on the court, his bank account has followed suit.  In 2011, Jordan signed a four year $43 million extension with the Clippers.  This would help to quickly rise DeAndre Jordan's net worth.  Following the completion of that contract, Jordan more than doubled his pay by signing a four year contract valued at over $87 million.
Jordan's most recent contract he signed with the Mavericks for the 2018-2019 NBA season will bring his career on the court earnings to nearly $130 million.  If he is able to perform well, he could be rewarded handsomely with another large contract for multiple years.
In 2016, DeAndre Jordan was part of the USA Men's Basketball team that won a gold at the 2016 Olympics in Rio.  He would channel that success the following year on the court.  In 2016-2017 he tied his career high in points per game and also set a personal best in field goal percentage.  He'd later build on that success and just last season improved his rebounding as well as his free throw shooting.
Jordan is expected to bring some much needed help to a Dallas team that is looking to be more physical.  If he can improve the play of the team, DeAndre Jordan's net worth could see another increase in the near future.
FOR MORE BASKETBALL PLAYER'S NET WORTH CHECK OUT THE FOLLOWING:
James Hendrickson is an internet entrepreneur, blogging junky, hunter and personal finance geek.  When he's not lurking in coffee shops in Portland, Oregon, you'll find him in the Pacific Northwest's great outdoors.   James has a masters degree in Sociology from the University of Maryland at College Park and a Bachelors degree on Sociology from Earlham College.  He loves individual stocks, bonds and precious metals.