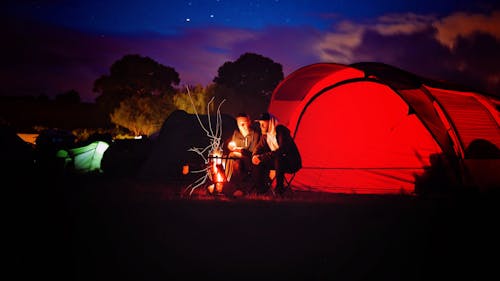 Weddings have consistently become more expensive in recent years. With flowers, invitations, food, and many other things being a necessity nowadays, costs for a once in a lifetime event have skyrocketed.
With all that being said, the parties that take place before the wedding have also jumped in value. I'm talking about bachelor and bachelorette parties. I recently just got finished planning a bachelor party for a wedding I'm in. I will share a few cost saving tips on how to plan a bachelor party on a budget.
Bachelor Party on a Budget: Tip #1
Drive instead of fly. Flying can be very expensive depending on the location of the trip. Pick a closer location and carpool instead. The bachelor party we planned was just over seven hours away from where three of us were located. We could have each flown, but that would have come with a $300 price tag per person. By driving and splitting gas, we will spend about $200 total.
Bachelor Party on a Budget: Tip #2
Purchase supplies ahead of time. A good plan is often times the key to saving money. By purchasing supplies before the trip, you can plan out your purchases and get everyone on board to split the costs.
For example, buying food at a grocery store before you get into town means you don't have to scramble at the last minute for food. The same goes for purchasing party favors and alcohol. We purchased our alcohol and breakfast food ahead of time. I estimate we saved about $20 per person by doing so.
Bachelor Party on a Budget: Tip #3
Find fun activities that don't cost a lot. Although bachelor and bachelorette parties tend to be a destination trip, the activities you do at the destination don't have to be expensive.
For the recent bachelor party I planned, we spent a night grilling out instead of going out to eat. We had a good time, and we spent a lot less than if we had decided to go to a restaurant.
When it comes to a city all are visiting on a trip, there are bound to be a number of museums, mountains to hike or other free activities you partake in. Not every event has to cost money.
Conclusion:
Bachelor and bachelorette parties are meant to be one last celebration of an individual's friends. It's easy to get caught up in expecting something lavish or expensive, but most times all that friend wants is to spend quality time with the people in their life they cherish most.
If reading this blog post makes you want to try your hand at blogging, we have good news for you; you can do exactly that on Saving Advice. Just click here to get started.
James Hendrickson is an internet entrepreneur, blogging junky, hunter and personal finance geek.  When he's not lurking in coffee shops in Portland, Oregon, you'll find him in the Pacific Northwest's great outdoors.   James has a masters degree in Sociology from the University of Maryland at College Park and a Bachelors degree on Sociology from Earlham College.  He loves individual stocks, bonds and precious metals.