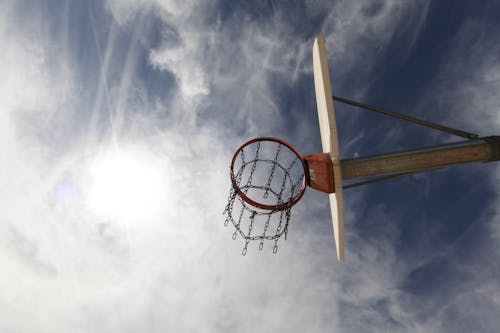 The NBA trade deadline has now officially passed. Teams must now play out the remainder of the season with the stars currently on their rosters. For the time being, Nik Stauskas is currently on the active roster for the Cleveland Cavaliers. While others of us are sitting around trying to think of ways to increase our net worth, Nik is sitting in a good position.
Nik has played for a number of NBA teams but has recently been apart of a whirlwind trade year in the NBA. Nik Stauskas' net worth currently sits at $4 million.
Nik Stauskas' Career Earnings
Nik's most lucrative earnings came in his first years playing professionally. His initial NBA contract paid him more than $5 million for his first two seasons. Before his third season, the Sacramento Kings traded Stauskas to Philadelphia. Over the next two seasons, Nik would earn an additional $6.8 million playing with the 76ers.
The total career earnings thus far for Nik Stauskas in the NBA is just shy of $15 million. It is these on court earnings that have given rise to Nik Stauskas' net worth.
Nik Stauskas' Statistics
Many believed that Nik Stauskas would have great NBA potential. He was the eight overall pick in the 2014 NBA draft out of Michigan. Things have not played out exactly like NBA teams thought. Currently playing in his fifth NBA season, Stauskas is averaging less than seven points per game for his career.
His best season to date came during the 2016-2017 NBA season where he spent the entirety of it in Philadelphia. He started in 27 games that season where he averaged nearly ten points per contest in over 27 minutes of playing time each game.
Nik Stauskas' Net Worth Outlook
Although he is just 25 years old, there are a lot of question marks regarding the NBA future of Nik Stauskas. His lack of consistency on the court has many wondering just how many more years he will be playing.
More than likely, Nik will continue to bounce around from team to team in the coming years. He can expect salaries in the $500k to $1 million range. When all is said and done, we don't see much value being added to Nik Stauskas' net worth in the years to come.
For more basketball player net worth articles check out:
If reading this blog post makes you want to try your hand at blogging, we have good news for you; you can do exactly that on Saving Advice. Just click here to get started.
James Hendrickson is an internet entrepreneur, blogging junky, hunter and personal finance geek.  When he's not lurking in coffee shops in Portland, Oregon, you'll find him in the Pacific Northwest's great outdoors.   James has a masters degree in Sociology from the University of Maryland at College Park and a Bachelors degree on Sociology from Earlham College.  He loves individual stocks, bonds and precious metals.