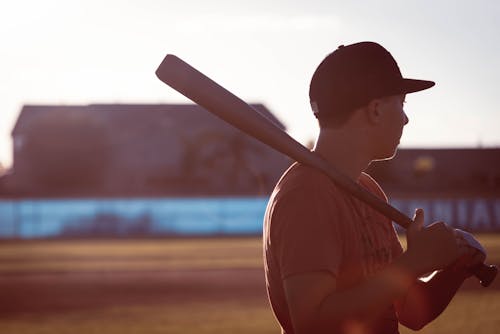 Bryce Harper recently signed a huge baseball contract that will raise his net worth substantially in the years to come. While not everyone in the majors can be awarded with massive $300 million contracts, the net worth of many MLB players continue to rise. Kolten Wong is a second baseman for the St. Louis Cardinals and has seen his net worth increase in recent years.
Kolten Wong is entering his seventh season with St. Louis after spending a couple years in the minor league. Kolten Wong's net worth currently sits at $3 million.
Kolten Wong's Statistics
Kolten Wong is entering his seventh season as a member of the St. Louis Cardinals. Wong has been a consistent starter at second base for the past five seasons.
Not known as being a super powerful hitter, Wong has belted just 41 home runs throughout his career. The most he hit in a season was in 2014 when he hit 12 bombs. What he lacks in power, he can make up by getting on base. In 2017, Wong had a batting average of .285, but more importantly, he had an on base percentage of .376.
When he is playing defense, Kolten has proven to be a reliable source. In 2018, Wong had just 9 errors while playing second base. His DWAR (Defensive Wins Above Replacement) was at 2.3 for the 2018 season.
Kolten Wong's Career Earnings
The St. Louis Cardinals drafted Kolten Wong with the 22nd overall pick in the 2011 MLB draft. Upon being drafted, Wong received a hefty $1.3 million signing bonus that helped Kolten Wong's net worth get off to a hot start.
Before the start of the 2016 MLB season, Kolten Wong signed a new contract with the Cardinals valued at over $25 million for five seasons. For the 2019 season, Wong will earn approximately $6.5 million in salary. That number jumps in 2020 to over $10 million, and in 2021, the Cardinals have a club option to keep Wong at a rate of $12.5 million for the season.
Kolten has to realize that his play will be directly related to his net worth in the years to come. If he is able to perform at a top level, then expect Kolten Wong's net worth to continue to increase in the years to come.
Other MLB Players' Net Worth
If reading this blog post makes you want to try your hand at blogging, we have good news for you; you can do exactly that on Saving Advice. Just click here to get started.
James Hendrickson is an internet entrepreneur, blogging junky, hunter and personal finance geek.  When he's not lurking in coffee shops in Portland, Oregon, you'll find him in the Pacific Northwest's great outdoors.   James has a masters degree in Sociology from the University of Maryland at College Park and a Bachelors degree on Sociology from Earlham College.  He loves individual stocks, bonds and precious metals.