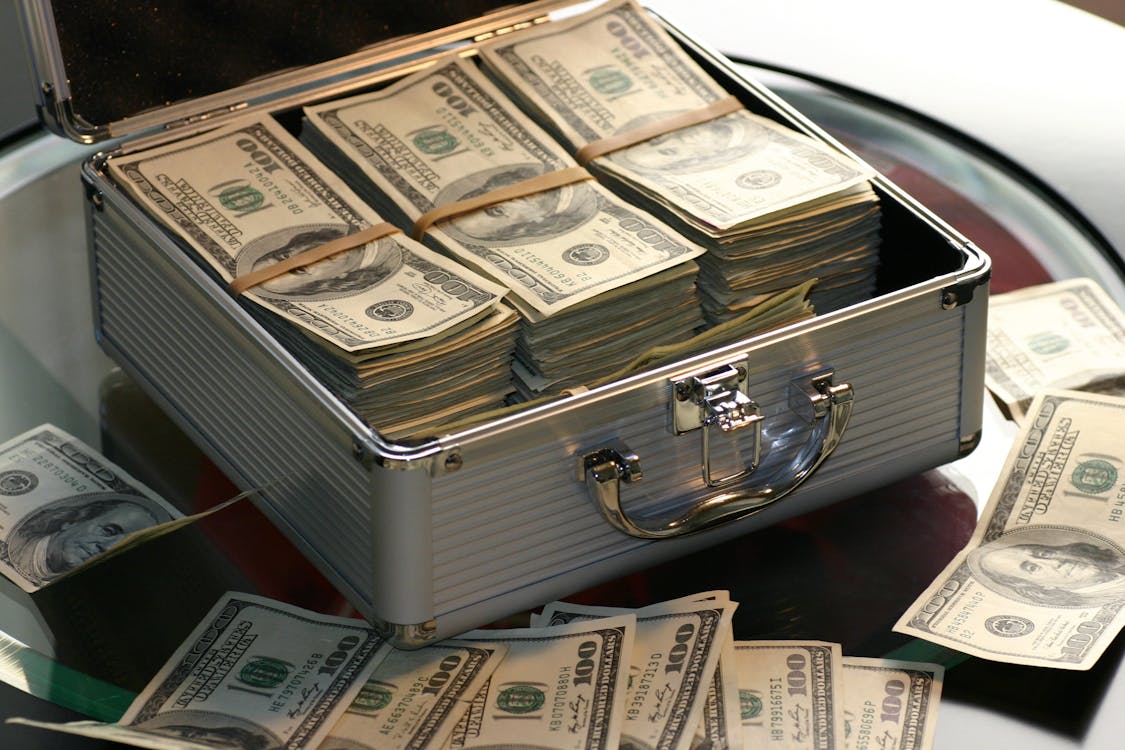 While many MLB fans are still in awe of Mike Trout's historic baseball contract, other MLB players have signed nine figure contracts of their own this offseason. We all saw Bryce Harper sign a massive contract that lifted his net worth.
In steps Paul Goldschmidt, a first baseman for the St. Louis Cardinals. Goldschmidt recently agreed to a nine figure contract with the St. Louis Cardinals. Paul Goldschmidt's net worth currently sits at $15 million.
Paul Goldschmidt's Career Statistics
Goldschmidt is entering his ninth season in the MLB. He had previously spent the first eight seasons of his career with the Arizona Diamondbacks. The 31 year old is known for his solid hitting ability. He holds a career batting average of .297 to go along with 209 career home runs.
Paul is a six-time All-Star who has made an appearance in each of the last six seasons. In each of those six seasons, he has batted at least .290 every year.
Paul Goldschmidt's Career Earnings
Paul was drafted in the eighth round of the 2009 MLB draft by the Diamondbacks. After spending a couple of seasons in the minor league, he finally made his way to the majors. His $95,000 signing bonus didn't give Paul Goldschmidt's net worth much to talk about originally.
Before the beginning of the 2013 season, Goldschmidt finally signed a large contract to help jump start his net worth. His five year $32 million deal helped his net worth get to where it is today.
The big payday for Paul came in March of 2019. Goldschmidt and the Cardinals agreed to a five year $130 million contract. This large contract is bound to greatly increase Paul Goldschmidt's net worth in the coming years. Although he already has nearly $50 million in career earnings, his new contract will take him to over $175 million by the end of it.
Paul Goldschmidt's Net Worth Outlook
Thanks to the recent signing of his nine figure contract, Paul Goldschmidt's net worth should increase substantially in the years to come. By the end of the 2024 season, when his contract expires, Goldschmidt could see a personal net worth in excess of $50 million.
Other MLB Players' Net Worth
If reading this blog post makes you want to try your hand at blogging, we have good news for you; you can do exactly that on Saving Advice. Just click here to get started.
James Hendrickson is an internet entrepreneur, blogging junky, hunter and personal finance geek.  When he's not lurking in coffee shops in Portland, Oregon, you'll find him in the Pacific Northwest's great outdoors.   James has a masters degree in Sociology from the University of Maryland at College Park and a Bachelors degree on Sociology from Earlham College.  He loves individual stocks, bonds and precious metals.