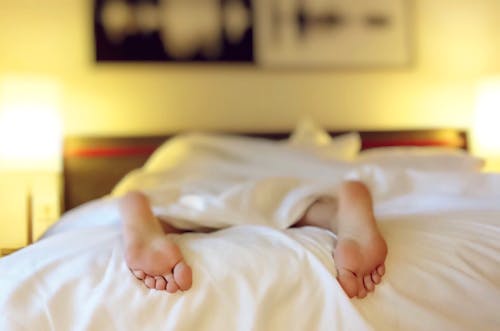 The older I get I find myself spending more and more money each weekend. Between eating out, going out for drinks, and other activities, many weekends sometimes turn into a money pit.
This past weekend I made it my goal to spend zero dollars. While you may think that no fun can be had for zero dollars, a little creative thinking and planning can make sure you achieve such a goal. My goal of a weekend of spending zero dollars was a success.
Do Chores
While all of us might be putting off the inevitable, cleaning and doing laundry are part of everyday life. I spent a good portion of the weekend doing chores I've been needing to get done for a while. I had multiple loads of laundry to do, needed to wash my sheets, clean my bathroom, and give the dog a bath. Keeping oneself busy with tasks that need to be done is one way to prevent yourself from spending money.
A bad day of weather on the outside means the opportunity to clean the inside. Nobody enjoys doing chores, but they have to get done. Since my goal was not to spend any money I figured it was a good way to spend a bad weather Saturday.
Participate in Free Events
The last Friday of every month our area of town hosts a night of free drinks, food and music. Since I was already a member of the association, I knew I could have a few hours of fun free of charge. It was an opportunity for me to meet up with friends and enjoy an evening without spending a dime.
Nearly every city has free events going on each and every weekend. It's a matter of simply knowing about what is going on. Whether it is a picnic in a park, or a hike along a trail, find an activity or two you can do that won't cost you a any money.
Conclusion
A weekend of spending zero dollars was extremely beneficial to my budget. You have the opportunity to create a free budget as well by going to the following link:
While you may have to forgo on certain activities, maintaining a proper budget is critical to good financial health. Your future self will appreciate the small sacrifices you are making today.
If reading this blog post makes you want to try your hand at blogging, we have good news for you; you can do exactly that on Saving Advice. Just click here to get started.
James Hendrickson is an internet entrepreneur, blogging junky, hunter and personal finance geek.  When he's not lurking in coffee shops in Portland, Oregon, you'll find him in the Pacific Northwest's great outdoors.   James has a masters degree in Sociology from the University of Maryland at College Park and a Bachelors degree on Sociology from Earlham College.  He loves individual stocks, bonds and precious metals.