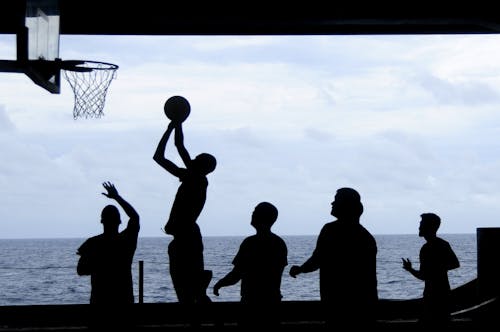 The NBA playoffs are getting more intense with each series. One of the teams that made this years playoffs, the Brooklyn Nets, got ousted in round 1 by Philadelphia. While their season may be over, one of their players in making some moves.
Allen Crabbe is a 27 year old shooting guard for the Nets. He recently exercised his option to remain with the team for next season. Allen Crabbe's net worth sits at $15 million.
Allen Crabbe Career Earnings
Crabbe was drafted 31st overall in the 2013 NBA draft and began his career in Portland. In each of his first three seasons in the league, he made shy of a million dollars each season. Allen Crabbe's net worth really began to skyrocket during his second contract.
In July of 2016, the Trailblazers and Crabbe agreed to a four year deal valued at $75 million. Crabbe would go on to spend one more season in Portland before being traded to the Brooklyn Nets before the 2017-2018 NBA season.
By exercising his option for the 2019-2020 NBA season, Crabbe will earn an additional $18.5 million in salary. Once he completes the season, Allen Crabbe's net worth should easily exceed the $20 million mark.
Allen Crabbe Statistics
Crabbe has battled with many injuries throughout his professional career, thus his statistics are a little less impressive than other athletes earning over $18 million a season. For his career, Allen is averaging 9.5 points per game. During the 2017-2018 season, he averaged a career best 13.2 points in each contest.
Historically, Crabbe has been one of the better free throw shooters in the NBA; however, during his most recent season he shot a mere 73% from the charity strike, ten percentage points lower than his career average.
Allen Crabbe Net Worth Outlook
With Allen opting into his contract for next season, we can expect his net worth to increase to over the $20 million mark. What the future holds for Allen after next season plays out is uncertain.
If Allen is able to stay healthy and up his production next season, then he could find himself with another multi-year contract. However, if he continues to be plagued by injuries, Allen Crabbe's net worth could come to a complete standstill after next season.
Other Athletes' Net Worth
If reading this blog post makes you want to try your hand at blogging, we have good news for you; you can do exactly that on Saving Advice. Just click here to get started.
James Hendrickson is an internet entrepreneur, blogging junky, hunter and personal finance geek.  When he's not lurking in coffee shops in Portland, Oregon, you'll find him in the Pacific Northwest's great outdoors.   James has a masters degree in Sociology from the University of Maryland at College Park and a Bachelors degree on Sociology from Earlham College.  He loves individual stocks, bonds and precious metals.