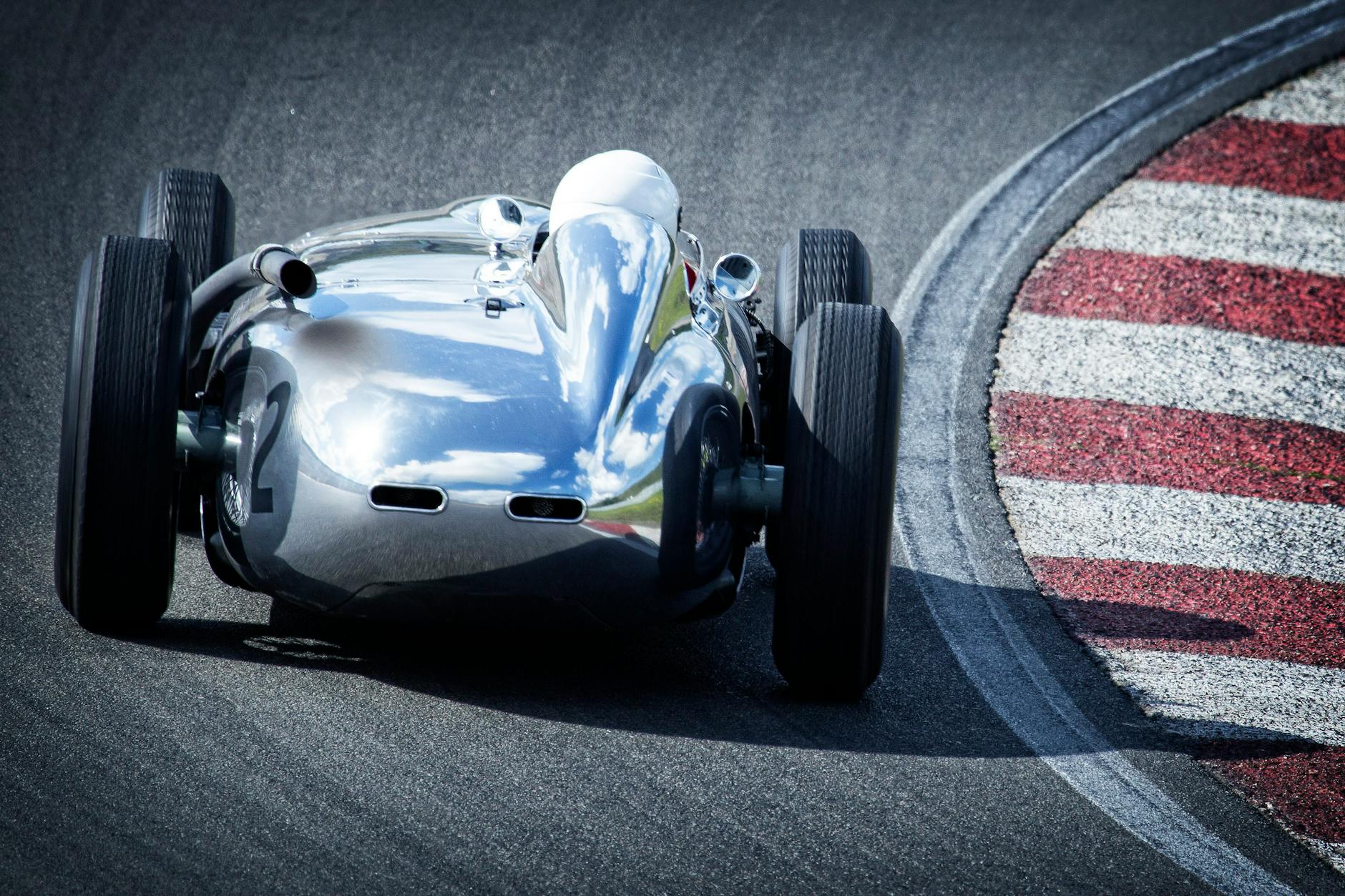 Formula One's golden boy has reached phenomenal heights in a short space of time. At age 34, he has been dubbed as the best racer in his generation. It's no surprise. He has won five Formula One world championships and has a lot more fuel to go in his tank. For Lewis, this means more championship glory and also a higher net worth. 
Lewis Hamilton's Net Worth
Lewis Hamilton began motor racing from a young age. At the age of ten, he approached the McLaren principal and told him that he wanted to race for him one day. Three years later, he was signed to McLaren and Mercedes' Young Drivers Support Programme. He became a formula one driver for McLaren in 2007. He is often labeled as the first black driver in formula one.
In his first season, he set many records, finishing the season in the second position, one point from a championship. This set the stage for a legendary career. Years later, in 2008 he finally won his first Formula One title. The win with McLarenis was fitting, almost like a thank you to the team that gave him his big break into the league of champions. He would go on to win four more championships in 2014, 2015, 2017, and 2018.
The star's net worth is said to be $285 million (£218 million) Hamilton's Formula One with Mercedes earns him at least £30 million a year. The amount rises to £40 million with bonuses. In 2017, a combination of different brands including IWC, Monster Energy Drinks, L'Oreal, and Puma made Hamilton £7 million.
Winning
With his winnings, Lewis has been able to afford a very comfortable lifestyle. Hamilton's London mansion is estimated to cost $25 million. The 4-story mansion has six bedrooms and four reception rooms for gatherings. Lewis' jet dwarfs the London home with a price tag of £16.5 million. He was able to get a tax rebate of $3.5 million on the jet. It has been reported that the use of the "Isle of Man" scheme, allowed for tax exemptions on the jet.
Lewis' jet is complimented by his $2.7 million custom-built Mercedes AMG Project One. The hypercar is inspired by the German car maker's successful Formula One activities, offering a hybrid experience, with 577 horsepower and interior luxury seats. The car, while impressive, may still come in second against Lewis' almighty LaFerrari. The racing star in 2017 acquired the bright red stallion with a top speed of 349 km/hr and a whopping £1 million price tag.
Lewis spent $15 million to purchase his home in Monaco. The home comes with a steam room, four bathrooms, and a 300 square foot sun terrace. Perhaps, one of the most fascinating things about the property is that the homes nearby cost double the price.
Lewis Hamilton Foundation
Big dreams often require big hearts. The Lewis Hamilton Foundation makes grants to organizations and individuals. It supports several causes, including those in relation to education, disabilities, poverty relief, and health. The Formula One ace has been known to make several donations of time and money to organizations such as Keech Hospice Care's children service.
Other Athletes' Net Worth
Calvin Ebun-Amu is passionate about finance and technology. While studying his bachelor's degree, he found himself using his spare time to research and write about finance. Calvin is particularly fascinated by economics and risk management. When he's not writing, he's reading a book or article on risk and uncertainty by his favourite non-fiction author, Nassim Nicholas Taleb. Calvin has a bachelors degree in law and a post-graduate diploma in business.