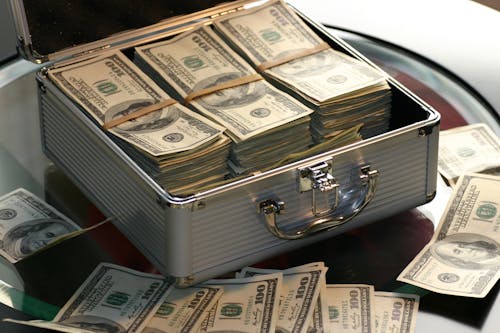 NBA rosters have been changing drastically over the past couple of weeks. Kevin Durant has changed coasts, the Lakers are NBA title favorites, and max contract extensions are being signed all over.
A recent trade has sent 30 year old center Miles Plumee to the Memphis Grizzlies. Plumee, the 26th overall pick in the 2012 draft out of Duke, hopes to provide some additional depth at center for the Grizzlies. Miles Plumee's net worth currently sits at $17 million.
Miles Plumee Career Statistics
Plumee has battled multiple injuries throughout his NBA career which has hindered his on court productivity. His best season came his second year in the league with the Suns when he started nearly every game and averaged eight points and eight rebounds per contest.
For his career, Plumee is a mediocre free throw shooter with a 54% career average. Due to injuries, his career minutes played per game sits just above 16. He could at the very best be a back-up center for the Grizzlies for the upcoming season after they recently signed their current center, Jonas Valanciunas.
Miles Plumee Career Earnings
Miles has seven seasons of NBA experience. He has played with a number of teams, but plans to suit up for the Memphis Grizzlies during the 2019-2020 NBA season. Miles has amassed over $40 million in career on the court earnings. He is due $12.5 million for this upcoming season.
Upon being drafted in 2012, Plumee signed a 2 year contract valued at $2.2 million. The money that makes up Miles Plumee's net worth didn't come until before the start of the 2016-2017 season. Before the season began, Plumee and the Milwaukee Bucks agreed to a four year deal worth $50 million.
Miles Plumee Net Worth Outlook
Miles net worth outlook looks pretty good in the short term. He will earn a guarenteed $12.5 million for his services next season, which should push his overall net worth over the $20 million mark. Additionally, at 30 years of age, he most likely has a few solid years remaining before he has to worry about retirement.
Other Athletes' Net Worth
If reading this blog post makes you want to try your hand at blogging, we have good news for you; you can do exactly that on Saving Advice. Just click here to get started.
James Hendrickson is an internet entrepreneur, blogging junky, hunter and personal finance geek.  When he's not lurking in coffee shops in Portland, Oregon, you'll find him in the Pacific Northwest's great outdoors.   James has a masters degree in Sociology from the University of Maryland at College Park and a Bachelors degree on Sociology from Earlham College.  He loves individual stocks, bonds and precious metals.