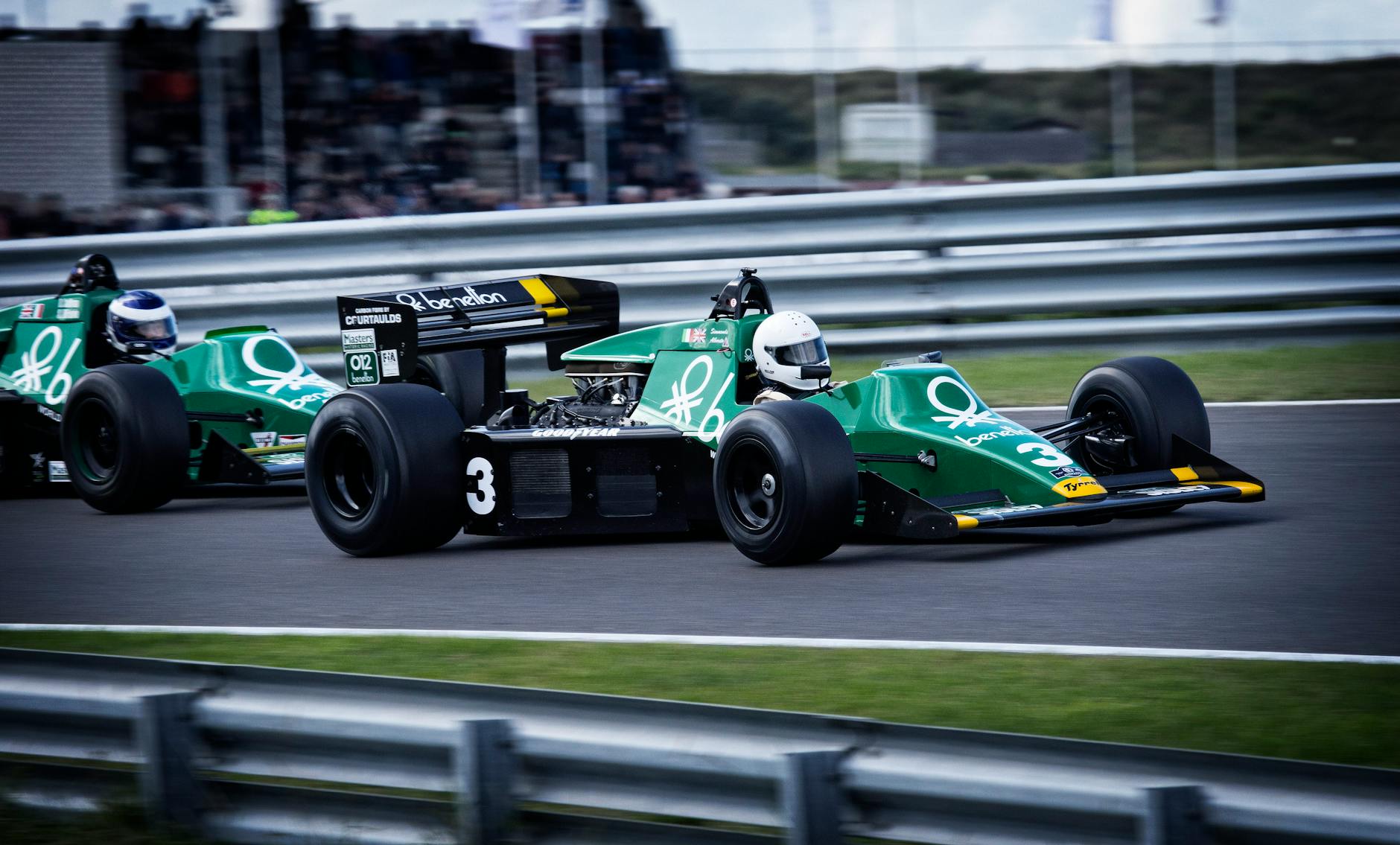 You don't need to be a fan of Formula One to know who Michael Schumacher is. The racing legend made laps through the hearts of millions of Formula One fans for nearly two decades. He has set a plethora of records which even the best drivers of tomorrow can only dream of beating.  In his red Ferrari, Schumacher was in his element, like a lion to a prey he raced for victory and conquered his sport. Thus, it should come as no surprise that he has been heavily rewarded with $1 billion in career earnings for his contributions.
A Legend is Born
Michael started his racing career at the age of four in Germany where he was born. In order to continue his racing career, he needed to get a license. Unfortunately, he could not get his license in Germany so had to turn to Luxembourg to get a license. His father played an instrumental role in preparing his son for greatness, spending his time and hard earned money on a custom made care for Michael.
Schumacher began his Formula career in Formula 3. He would set the tone for his career with his Formula 3 championship in 1989. He started his Formula One career two years later. Michael would go on to win back to back titles with Benetton in 1994 and 1995. With Ferrari, he won titles every year from 2000 – 2004. His records during his glory years include 7 championships, 91 Grand Prix victories, 43 GP 2nd place finishes, and 28 GP 3rd place finishes. Michael was paid handsomely for his efforts for Ferrari, making as high as $80 million a year for the Italian racing team. With Mercedes, he earned a reported $20 million a year.
Endorsements
During his career, Michael made $50 million per year from endorsements. Shell paid Schumacher $10 million per year to wear a hat with the company's logo at public places while Deutsche Vermögensberatung paid Michael made $8 million a year to wear a hat with their logo on it. The likes of Marlboro and Vodafone also placed their stakes to get a piece of the Michael action.
With his earnings, Michael has been able to invest in beautiful homes around the world. In Majorca rests his £27 million mansion with two swimming pools and a guest villa. As horse enthusiasts, Michael and his wife, Corinna bought a ranch in Texas. Michael bought the ranch for his wife's 10th wedding anniversary. Unfortunately, Corinna had to sell his £25 million jet and holiday home following his devastating accident in 2013.
Selfless Giving
Despite the devastating effects of his terrible accident, Michael's influence on the lives of many can still be felt today. Between 2009 and 2013, Michael donated $50 million. As a special ambassador for UNESCO, Michael donated 1.5 million euros to its causes. He has been able to help child victims of war at Sarajevo. He also started the Palace for the Poor in Peru, providing youth with access to education, food, healthcare, and training. Victims of the Indian Ocean earthquake were able to benefit from his $10 million in donations. Without Michael's selfless acts, many lives may not be the same today.
Other Athletes' Net Worth
Calvin Ebun-Amu is passionate about finance and technology. While studying his bachelor's degree, he found himself using his spare time to research and write about finance. Calvin is particularly fascinated by economics and risk management. When he's not writing, he's reading a book or article on risk and uncertainty by his favourite non-fiction author, Nassim Nicholas Taleb. Calvin has a bachelors degree in law and a post-graduate diploma in business.