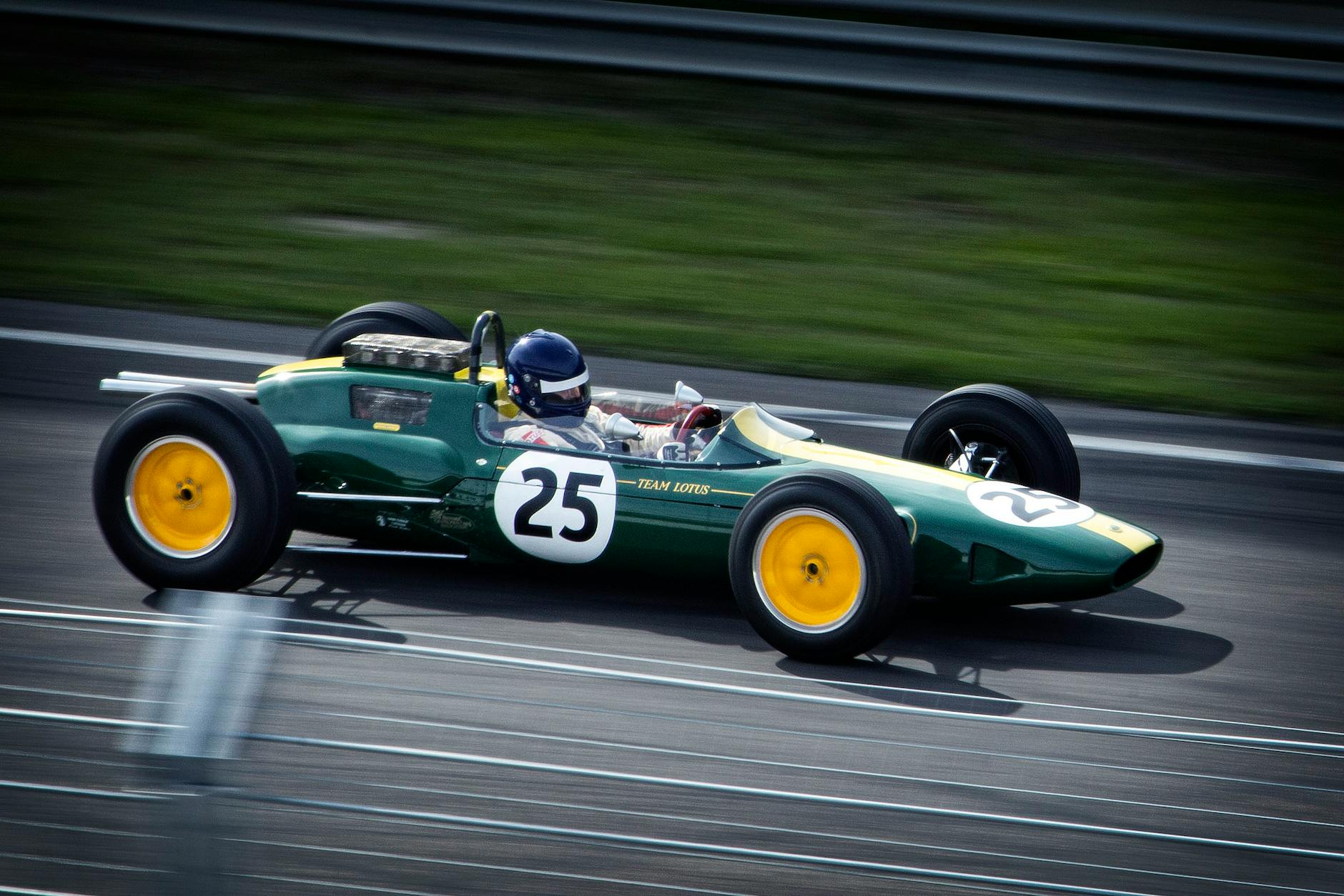 Eddie Jordan is a businessman, former motorsport team boss, and former race car driver. His path into motorsports was different from those of many race car drivers. This may have just been what made him so great. His sparks of genius on and off the track saw him become a household name not only in his home nation of Ireland but across the world.
From Finance to Race Tracks
After working at a bank in Dublin, Jordan moved to Jersey where he worked as an accountant by day and at a bar in the evenings. At Bouley Bay, Jordan saw his first kart race and was hooked. When he moved back to Ireland, he bought a kart. It was a bold move that would pay off in 1972, the year he would win the Irish Championship. In 1974, Eddie joined Formula Ford, and in 1975 he joined Formula 3. In 1979, he did testing for McLaren.
After his career as a motorsports driver, Eddie became a team manager, founding his first racing team, Eddie Jordan Racing. The team was sold for between €40 million and €75 million in 2005 to Midland group.
Life After Racing
Life after racing and team management appears to be full of similar bursts of adrenaline Jordan experienced on the track. He joined the advisory board of London-based hedge fund Clareville Capital which is backed by the likes of Carphone Warehouse. At one point, the hedge fund managed £400 million of assets and made returns of 54%.
Jordan was also part of a group which invested €400 in the New York Tower. Its sales are expected to reach $3 billion. Jordan has been able to purchase a personal home in Monaco as well as a home on a golf club in Wentworth, UK. He also owns a home in Ireland. What is perhaps the most interesting decision Eddie made in real estate is putting up his £750,000 London for a raffle.
Eddie is also the owner of a vodka brand and energy drink brand. Vodka produced by Jordan's brand is sold in Europe and South America. The brand has been displayed on Jordan EJ13 cars in the opening round of Formula One championship in Melbourne.
Yachts, Charity, and Humility
Jordan also happens to have a penchant for yachts. The Perini Navi Design team designed his 45-meter yacht. Its maximum speed is 13 knots. The $15 million beauty can take 10 crew members in 5 cabins and 10 guests in 5 cabins. Jordan previously owned the Sunseeker Blush which he sold in 2017. The 9-foot yacht was sold for £19,500,000.
Jordan believes strongly in the importance of giving back if you're fortunate. He has supported Prince Albert and Princess Charlene foundations, which raised over $100,000. He was involved in the charity rally known as the Beaujolais Run. Jordan also invested his time, busking for the Amber Foundation in Covenant Garden London.
Eddie Jordan has shown his fans the importance of humility, hard work, selflessness, and charity. He invested a lot and gained a lot from his time on the tracks. He has built million dollar businesses but still contributes to initiatives that don't bring in the millions for him.
Other Athletes' Net Worth
Calvin Ebun-Amu is passionate about finance and technology. While studying his bachelor's degree, he found himself using his spare time to research and write about finance. Calvin is particularly fascinated by economics and risk management. When he's not writing, he's reading a book or article on risk and uncertainty by his favourite non-fiction author, Nassim Nicholas Taleb. Calvin has a bachelors degree in law and a post-graduate diploma in business.