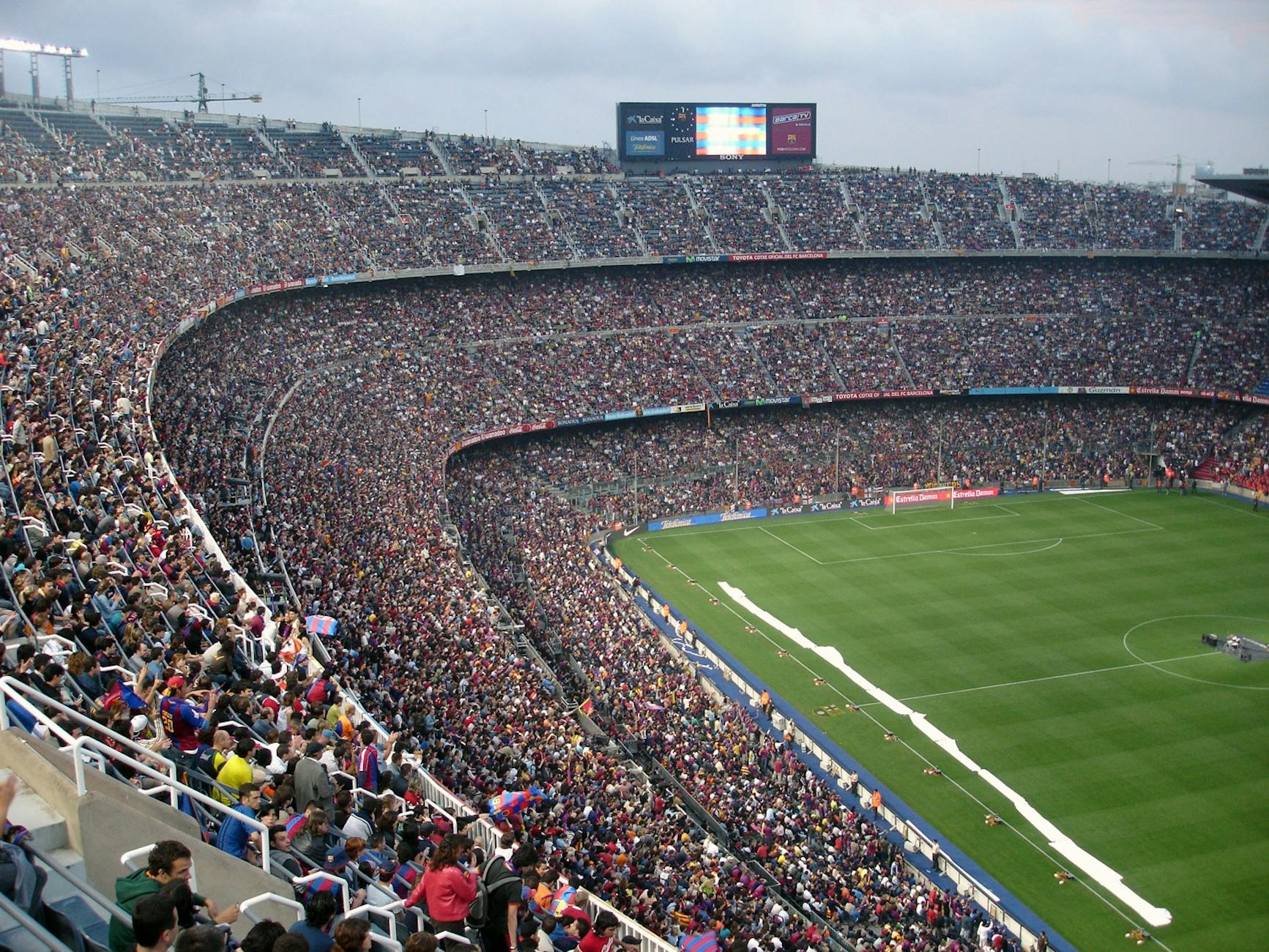 At 32 years of age, Lionel Messi has scored over 600 goals in over 600 games, won Championship League titles, 10 La Liga titles, and 6 Copa Del Rays. While he was breaking records and setting the pace for the sport of football (soccer), he was also amassing a huge net worth of $400 million.
Lionel Messi's Net Worth
At age 13, Messi relocated from Argentina to Spain, chasing his dreams to become a professional football player. Spanish football giant, Barcelona were willing to pay his medical bills in relation to his growth hormone deficiency. This would prove to be one of the most important investments if not the most important investment the club ever made in its history.
On November 16, 2003, a young Messi made his debut on the first team for Barcelona against Jose Mourinho's Porto. Football would never be the same again. In 15 minutes on the pitch, Messi would open up several scoring opportunities for his team, showing the world a glimpse of the greatness to come.
Barcelona Dreams
Lionel's first professional contract was signed due in part to his sense of loyalty to the club that had built him up through its academy. Instead of signing to Inter Milan for €1 million more, he signed to Barcelona for €1500 a week. His salary on the eight-year deal would later increase to €10,000 a week.
In 2015, Messi became the highest-paid teenager in football after signing a deal on his birthday that would see him earn €25,000 a week for five years. That wasn't enough. A few months later, his weekly salary would be increased to €50,000 a week. His €2.4 million a year contract was extended till 2014.
More improvements were made to Messi's contract with his team after scoring his first hat trick against Real Madrid. His previous annual salary was doubled to €4.8 million as the star continued to shine on and off the pitch, demolishing rivals.
The Irreplaceable
As years passed by, more improvements would be made to Messi's contract with this team as he led them to victory across different leagues. His quiet confidence and assassin's mentality on the football pitch inspired merchandise purchases and huge ticket sales for his team. Thus, it comes as no surprise that from 2014, Barcelona paid €36 million to keep their star player happy.
Barcelona wasn't the only organization hungry for Messi's golden touch. Big names such as Adidas, Pepsi, and EA Sports have spent significant sums to be associated with Messi. Adidas paid $24 million a year in endorsement deals to have Leo's name on their products.
The reluctant genius of Messi has earned him millions of hearts around the world who would walk miles just to see him kick a ball for a few minutes. While his talent attracts the masses, his good heart and selflessness keeps them glued to his every move. The Leo Messi Foundation has changed many lives. Messi has made donations to important causes such as leukemia treatment and UNICEF. In 2018, the foundation donated €100,000 to buy 300 backpacks filled with sanitary products. He may have won golden boots which can fade away but a golden heart cannot.
Other Athletes' Net Worth
Calvin Ebun-Amu is passionate about finance and technology. While studying his bachelor's degree, he found himself using his spare time to research and write about finance. Calvin is particularly fascinated by economics and risk management. When he's not writing, he's reading a book or article on risk and uncertainty by his favourite non-fiction author, Nassim Nicholas Taleb. Calvin has a bachelors degree in law and a post-graduate diploma in business.