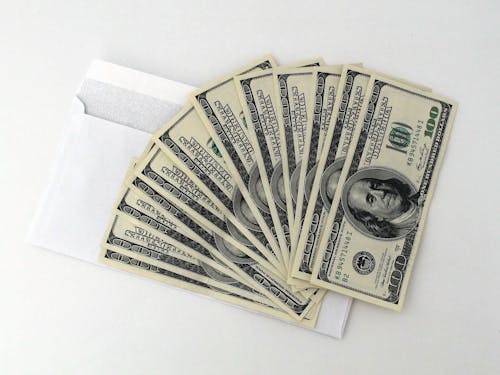 While most kids are still out of school for the summer, parents have been busy slaving away at their jobs wondering what a whole summer off must feel like. For a lot of NBA players, the summer is also a time for them to get some much needed R&R after the rigors of an 80 plus game season.
Although I'm sure C.J. McCollum is taking a vacation or two this summer, his agent has been at work getting him a new contract. McCollum recently signed a three year extension with Portland and is under contract with the team for the next five seasons. C.J. McCollum's net worth currently sits at $20 million.
C.J. McCollum's Career Statistics
A shooting guard who played his college ball at Lehigh, McCollum has developed into one of the premier shooters in the NBA. In each of the last four seasons, C.J. has started in every game he's played in and averaged over 20 points a contest in each season.
For his NBA career, C.J. boasts a career three point percentage of over 40% and a free throw make percentage of 84%.
C.J. McCollum's Career Earnings
After being the tenth overall pick in the 2013 NBA draft, McCollum spent the first four years of his NBA career making "rookie" money. It wasn't until after the 2015-2016 NBA season that he was really able to increase his net worth.
McCollum's first big payday came in July of 2016 when he signed a four year extension with Portland valued at $106 million. He followed that extension up with another one earlier this summer. His most recent extension was for three years and another cool $100 million.
Upon completion of his most recent extension, McCollum will have earned more than $200 million in salary through the NBA. Not a bad amount by any means.
C.J. McCollum's Net Worth Outlook
The net worth outlook for C.J. McCollum looks very promising. In the next five years he is expected to earn over $150 million in on-court earnings. This is mostly thanks to his recent three year extension he signed.
Although we predict C.J. McCollum's net worth to increase dramatically in the future, we are not positive that it will reach the elusive nine figure mark that many other athletes are starting to achieve.
Other Athletes' Net Worth
If reading this blog post makes you want to try your hand at blogging, we have good news for you; you can do exactly that on Saving Advice. Just click here to get started.
James Hendrickson is an internet entrepreneur, blogging junky, hunter and personal finance geek.  When he's not lurking in coffee shops in Portland, Oregon, you'll find him in the Pacific Northwest's great outdoors.   James has a masters degree in Sociology from the University of Maryland at College Park and a Bachelors degree on Sociology from Earlham College.  He loves individual stocks, bonds and precious metals.