If you're reading this, higher chances are that you've borrowed money at some point in your life, or you're considering it. Some of us may have even experienced difficult financial times and ended up in that frustrating red zone they usually refer to as bad credit.
Well, the future is uncertain and it is not out of this world to find yourself in a tight financial spot where your loan repayments fall overdue, you incur hefty penalties, and your creditors are always on your neck trying to claim a lien on your assets in a bid to recover their money. Whichever the case; let no one lie to you… bad credit is a frustrating place that none of us imagine finding ourselves in.
When you have a poor credit rating, it becomes extremely difficult to secure a personal loan, mortgage or even a credit card. This is mainly because your credit score (which is normally revealed by your credit report) is usually one of the first things lenders scrutinize before they can consider your loan application for approval. In other words, a good credit score is among the most essential item in the eyes of lenders when it comes to qualification criteria. But then again, even having a poor credit rating doesn't mean the end of the world. As a matter of fact, you can still secure a loan even with bad credit. You are not completely locked out.
However, not just any lender will consider you for approval and even the ones that do will often impose high-interest rates and strict conditions, perhaps to discourage you from applying. Well, it's how the financial world works, but if you have some insights on how to move forward, rebuild your credit and even acquire loans for your emergencies, you can cope with the situation and even live a stress-free life as you seek to regain your financial freedom. So how exactly can you come with bad credit and loans? Here are some smart ways you should read about.
Pick A Good Lender
As we mentioned earlier, having a poor credit rating is hardly the end of the road for you in the lending world. When your credit reputation is already suffering, one of the best things you can do is think about getting help with bad credit loans, which, as the name suggests, are loans available for people with bad credit. While at it, it's important to note that the interest rates for these loans may be slightly higher than regular personal loans, and the repayment term may be shorter. This makes it important to shop around carefully, comparing each lender's loan terms and interest rates. The good thing is that all this information is available online, so you can easily pick a lender that offers flexible payment terms and considerable interest rates.
Make Your Payments On Time
A bad credit loan can help you rebuild your credit, but only if you avoid making mistakes such as late payment, delinquency and default. If you settle for one, be sure that you will be able to make your repayments as per the agreement you have with your bad credit lender. Your reputation is already ruined by your payment history so you don't want to add salt to injury. It's more advisable to start with a small loan that you can comfortably finance in the stipulated repayment period.
Extend Your Loan Payment Period
When looking to get a bad credit loan, it's always important to carefully consider the terms of payment. A longer repayment term is usually ideal when dealing with bad credit, especially if you're struggling financially. You are much safer when your loan repayment is spread over a long period so you can make payments every month. Nonetheless, situations that may affect your ability to make timely payments may arise at some point after taking the loan. In this case, you could go over to your lender and request them to extend your payment period so you can pay the loan in smaller installments. If you have a 1-year loan, you can have it extended to 2 years to make it less overwhelming for you.
Ensure Your Lender Gives Payment Reports To The Credit Bureau
Remember, the main reason you went for a bad credit loan is that your credit score is very low to qualify you for a regular loan. The moment you get a bad credit loan, the plan is to repay it as fast as you can. Usually, most people take bad credit loans in smaller amounts so they can rebuild their credit by showing lenders that indeed they can repay the money they borrow. Though the interest rate might be higher than when your credit score is excellent, it is worth the risk. A bad credit loan will help you improve your credit score in the end, especially if you manage to clear it in full and on time. For this reason, it's good to ensure that your lender submits your payment reports to the credit bureaus.
Avoid Payday Loans And Get An Installment Loan
There are many lenders out there willing to offer credit to people with poor credit ratings. Especially online, there are many types of bad credit loans as well, including payday loans, logbook loans, title loans, and installment loans. Despite being the easiest to access, payday loans can be notorious when it comes to the interest they attract. In addition to this, these loans could make things worse for your credit rating in case, for some reason, you're unable to make your repayments at the end of the month or the agreed time. Unless you're in an extremely urgent matter and you need do-or-die cash like yesterday, it's best to go for an installment loan instead of a payday loan. Also, a payday loan could easily get you into what is called a cycle of debt.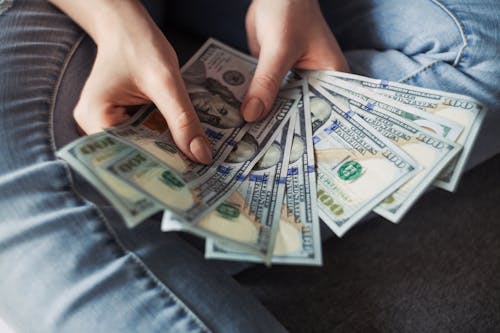 Soiling your credit report is one of the worst things you can do to your financial present and future. But when the inevitable happens and your credit score suffers, a bad credit loan can provide a considerable amount of relief, of course, depending on your needs and urgencies. All the same, getting bad credit loans also comes with its fair share of challenges as well as risks, most of which you can sail through and mitigate using the above tips.