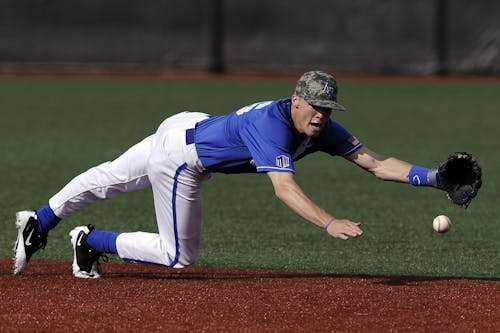 With just a couple days left in the 2019 MLB regular season, the Los Angeles Angels will find themselves once again staying home during October. Despite having one of the largest payrolls in all of the majors, the Angels have had little success as of late.
Although they gave Mike Trout a record breaking contract in 2019, they might have to shell out more money to keep Andrelton Simmons on their roster in the future. Andrelton Simmons net worth currently sits at $12 million.
Andrelton Simmons Career Statistics
Despite battling injuries for a good portion of the 2019 season, Simmons still managed to start in nearly 100 games. His .261 batting average in 2019 is slightly below his career batting average.
For his career, Andrelton has batted .268 belting 66 home runs and knocking in 393 RBIs (Runs Batted In). Simmons is also a consistent base stealer with 65 stolen bases for his career. Additionally, ever year he has played, his WAR (Wins Above Replacement) has been a positive value. This means that had he not been in the lineup for the season, his teams would not have won as many games.
Andrelton Simmons Career Earnings
Simmons was the 70th overall pick in the 2010 MLB draft. Simmons is currently in the middle of a seven year $58 million contract with the Los Angeles Angels. The contract has one year remaining on it before he becomes a free agent after the 2020 season.
For the 2019 MLB season, Simmons earned $13 million in base salary. That amount is expected to increase in the final year of his contract to $15 million.
All together, after the completion of nine years in the MLB, Simmons has earned a career total of over $44 million in on the field earnings.
Andrelton Simmons Net Worth Outlook
As a 30 year old shortstop, we believe Simmons has quite a few years of baseball left in him. He's been a full time starter ever since 2012 when he was first called up to the majors. With Andrelton scheduled to make $15 million in salary next season, we can expect his net worth to increase by approximately $5 million.
After the 2020 season, Simmons will be a free agent with the ability to sign with any MLB team. There is a good chance that the Angels and Simmons' agent try and work out a deal before it comes to that, but either way, we see Andrelton Simmons net worth continuing to increase for the years to come.
Other MLB Players' Net Worth
If reading this blog post makes you want to try your hand at blogging, we have good news for you; you can do exactly that on Saving Advice. Just click here to get started.
James Hendrickson is an internet entrepreneur, blogging junky, hunter and personal finance geek.  When he's not lurking in coffee shops in Portland, Oregon, you'll find him in the Pacific Northwest's great outdoors.   James has a masters degree in Sociology from the University of Maryland at College Park and a Bachelors degree on Sociology from Earlham College.  He loves individual stocks, bonds and precious metals.