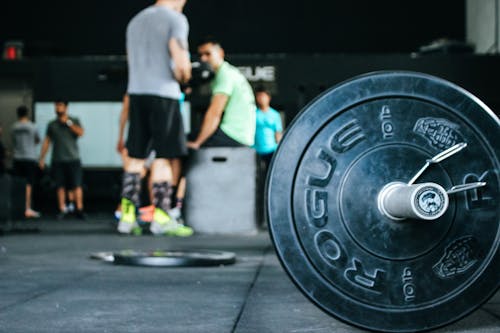 With the recent NFL news of Vontaze Burfict getting suspended for the remainder of the season, players might tread a little lighter on the field. The NFL suspended Burfict for a string of hard, illegal hitting plays.
While linebacker Matt Judon has found himself with a few fines of his own, none have warranted a multi-game suspension. Judon is a linebacker for the Ravens and at the age of 27 has a net worth of $1.2 million.
Matt Judon's Career Statistics
At just 27 years of age, Matt Judon has already begun making his impact on the NFL. Entering his fourth season with the Ravens, Judon has started every game of the 2019 season for the team.
In his 3 plus seasons, Judon has already recorded 22 sacks for his career and forced 3 fumbles. He has become a staple linebacker on a team that is notorious for top guys such as Ray Lewis and Terrell Suggs.
Matt Judon's Career Earnings
Judon was the 146th overall pick in the 2016 NFL draft out of Grand Valley State. Although he was relatively unknown coming out of college, he has made quite a name for himself.
Judon is entering his fourth season in the NFL. Upon being drafted by the Baltimore Ravens, Judon signed a four year deal worth $2.5 million. Included in the deal was a signing bonus of over $250,000. Currently for the 2019 NFL season, Matt is earning a base salary in excess of $2 million.
Although he would have earned nearly $4 million in on the field earnings for his first four seasons, Judon has been fined quite often by the league. Judon has been fined by the league on five separate occasions totaling close to six figures.
Matt Judon's Net Worth Outlook
After the conclusion of this season, Matt will be an NFL free agent and able to sign with any team. Due to his top play, we expect him to sign a contract to play for the foreseeable future. With top linebacker's easily earning seven figures a season, we can expect Matt to get a solid contract that will fall slightly short of that.
Nonetheless, we expect Matt Judon's net worth to continue to increase for the years to come.
Other NFL Players' Net Worth
If reading this blog post makes you want to try your hand at blogging, we have good news for you; you can do exactly that on Saving Advice. Just click here to get started.
James Hendrickson is an internet entrepreneur, blogging junky, hunter and personal finance geek.  When he's not lurking in coffee shops in Portland, Oregon, you'll find him in the Pacific Northwest's great outdoors.   James has a masters degree in Sociology from the University of Maryland at College Park and a Bachelors degree on Sociology from Earlham College.  He loves individual stocks, bonds and precious metals.