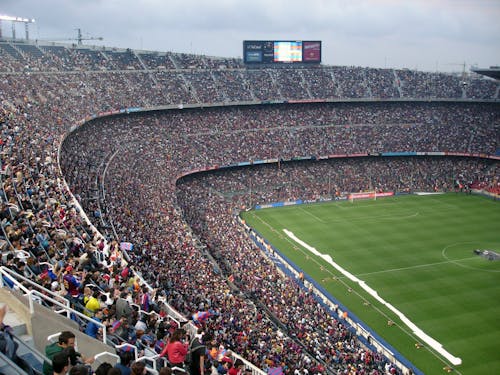 According to BBC News, the amount of money spent on Neymar could buy ten Russian fighter jets and pay off Haiti's national debt. This is based on the 222 million Euro fee that was paid to release him from his contract with Barcelona. His net worth of $185 million is still growing.
Rise to the Top
In 2018, Neymar made 73 million dollars a year and 17 million dollars in endorsements, according to an estimate by Forbes. This made him the 5th highest paid athlete in the world.Many would find it hard to believe that the young skinny boy from Brazil could take the global stages by storm. Time and time again, he has made the impossible possible for his league teams and the international Brazilian team.
Neymar Jr. was born on 5 February 1992 in Brazil. His father, Neymar Sr. was a professional soccer player, passing on lessons learned in his career to Neymar. He was a well known soccer player around Brazil. At only 11, he joined the famous Brazilian soccer team, FC Santos.
He began playing soccer professionally at age 17, earning $1.2 million a year. Neymar would go on to receive endorsements from the likes of Nike and Red Bull making his annual earnings $8 million.  He scored a total of 54 goals over his 103 appearances for the club. Throughout his time at the club, he was being courted by different teams in Europe.
Neymar's Career
Despite the significant amounts of attention he received from top teams in Europe, Neymar chose to keep playing for FC Santos. His decision, was perhaps a wise one. It gave him enough time to develop his talents. In 2011, he won the World Soccer Player of the Year Award and FIFA Puskas Award for scoring the best goal of the year. He finished the 2012 season with the Golden Ball award.
After joining Barcelona in 2013, Neymar earned $15.4 million per year. His transfer fee to Barcelona was $76 million dollars, a bargain for the striker. He scored 39 goals across all competitions for Barcelona.The club went on to win the La Liga and champions league. He scored 10 goals in the champions league, making him joint top scorer in the competition. In the 2015 – 2016 season he would score 14 goals in 12 games at La Liga. It is no surprise that he was shortlisted for the 2015 prestigious Ballon d'Or. He was nominated alongside soccer Legends, Lionel Messi and Ronaldo. While he did not win the award, he continued to prove, on the pitch, why he was nominated for it . On April 2, 2017 the goal machine scored his 100th goal  in his 177th appearance for Barcelona.
After moving to PSG, he earned $73 million per year. His contract runs through to 2022. The deal with PSG is worth $350 million in salary. PSG had to shell out $263 million, which it paid in full to Barcelona for the Brazilian soccer star. With more endorsement deals under his belt, he increased his estimated earnings to $90 million per year. One of the deals made him the first soccer player with custom Air Jordan shoes. His other endorsement deals include Gillette and Beats by Dre.
Real Estate Investments
Over the span of two years, Neymar made impressive real estate investments. In 2012, he bought a $750,000 triplex, a $2 million dollar mansion, a $150,000 apartment, and a $1 million dollar penthouse. Years, later in 2016, he paid $9.3 million for a mansion in Brazil. The home comes complete with a helicopter pad,a gym, tennis courts, and six suites.
After joining Barcelona, Neymar moved into a 500 square metre mansion which he paid $21,000 a month to rent. He would later move to another home with 3 bedrooms and a fitness spa. At $14,000 a month in rent, the property cost considerably less than the previous house he lived in. The costs don't seem to bother Neymar. He spent $9,000 a night on a Beverly mansion for his vacation. The home came complete with a tennis court, a gym, a swimming pool, and wine cellar.
Cars, Jets, and Charity
Neyma's garage is home to a Porsche Panamera priced at $500,000. His Volkswagen Touraeg cost $67,000. He also has a Ferrari 458 Italia, an Audi R8, Audi RS, and a Masserati MC-12. When he's not burning some gas, Neymar is on his yacht. He bought a $4 million three bedroom yacht, which he later upgraded to an $8 million dollar yacht named after his mother. It costs $120,000 to maintain.
In 2015, Neymar splashed $4.6 million on a private jet. It has his initials on it, seating 6 people. His next jet would cost $8 million.
Neymar his given back to his sport and communities in different ways. He reportedly spent $19,000 towards the funding of a local Brazilian soccer team. He also provides 10% of his income for his church.  His non-profit, the Neymar Junior Project Institute teamed up with Paypal to help communities gain access to clean water. Neymar says he gains strength from his charitable endeavours.
Other Athletes' Net Worth
Calvin Ebun-Amu is passionate about finance and technology. While studying his bachelor's degree, he found himself using his spare time to research and write about finance. Calvin is particularly fascinated by economics and risk management. When he's not writing, he's reading a book or article on risk and uncertainty by his favourite non-fiction author, Nassim Nicholas Taleb. Calvin has a bachelors degree in law and a post-graduate diploma in business.