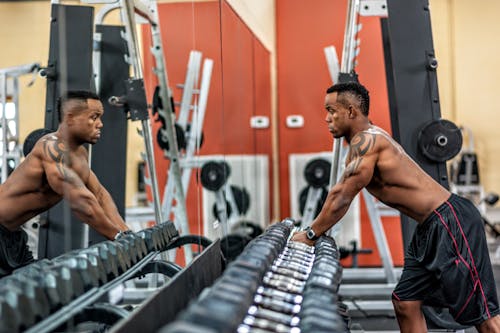 NFL teams are making the final push to solidify their rosters before the upcoming trade deadline. The Patriots filled a void recently that was left by the dismissal of Antonio Brown. New England dealt a second round pick to the Atlanta Falcons in exchange for Mohamed Sanu.
Sanu is an NFL veteran with over seven years of professional experience under his belt. Currently in his eighth season, Mohamed Sanu's net worth sits at $8 million.
Mohamed Sanu's Career Statistics
In his almost eight year career, Sanu has compiled some pretty impressive totals. Although he has never proven to be a "top" receiver in the league, he has showed many glimpses of success. Sanu has caught nearly 400 career passes for over 4,000 yards thus far. He has also added 25 touchdowns.
Mohamed has never had a year where he topped 1,000 yards, but he put up solid outings in 2017 and 2018. He had at least 60 catches, 700 yards receiving and four touchdowns in each of those seasons.
Mohamed Sanu's Career Earnings
Upon the conclusion of his eight professional season, Mohamed will have earned nearly $30 million in on the field earnings. Mohamed Sanu's net worth got a jump start when he was drafted in 2012 in the third round.
After being drafted in the third round, Sanu signed a four year deal that included a signing bonus in excess of half a million dollars.
Sanu is currently in year four of five of his current contract which has a total value of $32.5 million. For the 2019 NFL season, Sanu is earning approximately $6 million in salary.
Mohamed Sanu's Net Worth Outlook
Mohamed's contract is supposed to go through the 2020 NFL season. He is expected to earn an additional $6.5 million for the upcoming year. However, with zero dollars in dead cap, it is highly unlikely that the Patriots will keep him on that contract.
If Sanu is able to close out the 2019 season on a good note, he could see himself entering free agency during the offseason looking for a new contract. Nevertheless, Mohamed Sanu's net worth outlook is fairly uncertain moving forward.
Other NFL Players' Net Worth
If reading this blog post makes you want to try your hand at blogging, we have good news for you; you can do exactly that on Saving Advice. Just click here to get started.
James Hendrickson is an internet entrepreneur, blogging junky, hunter and personal finance geek.  When he's not lurking in coffee shops in Portland, Oregon, you'll find him in the Pacific Northwest's great outdoors.   James has a masters degree in Sociology from the University of Maryland at College Park and a Bachelors degree on Sociology from Earlham College.  He loves individual stocks, bonds and precious metals.