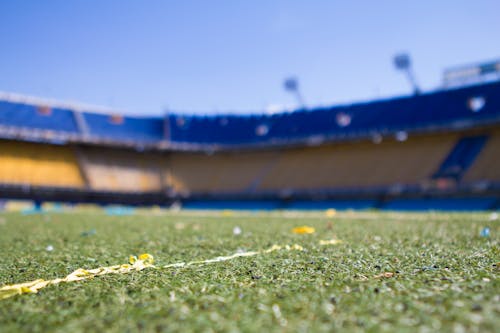 A sporting event can be a great way for your friends or family to create memories and enjoy a warm summer day. But, if you are not cautious, the costs of a single sporting event may stack up fast.
Rising Costs of Sporting Events
A recent study showed that Americans pay around $56 billion a year at sporting events. That's more than double the gym membership expenditure. The number covers ticketing, lodging, food and beverage prices. Through way of comparison, according to statistics from the Association of American Publishers, that's more than twice the $27 billion Americans spend on book sales in 2015.
The study also found that about $500 was paid by the average family of four to watch a professional football game. Four tickets, two large draft beers, four small soft drinks, four hot dogs, a car park, and two cheap hats are included. It compares to a National Hockey League game of $363.58, a National Basketball Association game of $339.02 and a Major League baseball game of $219.53.
Saving Money on Tickets to Sports Events
With ticket prices increasing, along with parking and the crazy expense of snacks and souvenirs, it's a lot harder to create sporting memories with family.
You can score tickets to games without paying a dime. Will you be working for a marketing agency in the local community? Chances are, a set of non-used tickets that come with the sponsorship deal may be available. Consult the company's marketing team to see if they are available.
When buying tickets digitally, you are often billed a wide range of "convenience" charges that can double your ticket's total cost in some instances. Typically you can avoid these fees by buying tickets at the box office in the stadium.
You may be stunned, but you are sure to have a couple of friends who are season ticket holders, or at least know someone who might be a season ticket holder for professional or college sports activities. One of the easiest ways to save money is to network and seek season ticket holders among your family and friends.
Buying tickets from a scalper might save you cash, but it also opens up the possibility of being scammed or engaged in illegal activity. Alternatively, on legal reseller websites, you can search for second-hand tickets to confirm validity and guarantee your order.
Reducing the Costs of Food
Most organizations offer a reasonable cost for a group of four meals, parking, hot dogs, and beverages. They may not be the best seats, but what matters is family time and environment.
Just by preparing a cold cut sandwich and warming up any remnants from the night before, you and your friends can save quickly. The costs of meals at events add up over time, despite their low prices in certain cases.
Approaching the third quarter, the food vendor passed by your seat three times now and all you care about is the smothered flavor and mustard over the good and clean hot dog. Avoiding temptation can save you a lot of money.
Have everyone carry a plate to share instead of having the whole meal. You may provide the main dish or incidentals such as water, fruit, bread, cake and have one of these things taken with you by the others.
Transportation and Discounts
If you're traveling with a large group, public transportation isn't a guaranteed money saver. It may be easier to carpool and split the cost of a trip from a car-sharing service. If you are riding, search for parking lots outside the property. You may need to walk a little, but you can also save money and avoid some congestion after the match.
Depending on the sport, becoming a part of the official fan club of a franchise could cost between $20 to $40 a year, which could more than compensate for itself with savings on tickets and merchandise or invitations to special events.
Purchase the gift cards you received. Major vendors and suppliers for digital tickets also sell gift cards that you can use to buy tickets for almost every event, even sporting events. Customers sometimes don't need their gift cards, but instead exchange them for money.
It can also be necessary to plan your order. When you're ready to go to a game you consider to be selling out, shopping early could be better than risking betting on face price later on a reseller's page.
Stadiums may also allow you to bring food outside. Occasionally, however, there is a strict bag policy that may limit the size of your bag and may include checking of bags. Many stadiums also have vague rules that only make a reasonable portion of it.
Calvin Ebun-Amu is passionate about finance and technology. While studying his bachelor's degree, he found himself using his spare time to research and write about finance. Calvin is particularly fascinated by economics and risk management. When he's not writing, he's reading a book or article on risk and uncertainty by his favourite non-fiction author, Nassim Nicholas Taleb. Calvin has a bachelors degree in law and a post-graduate diploma in business.