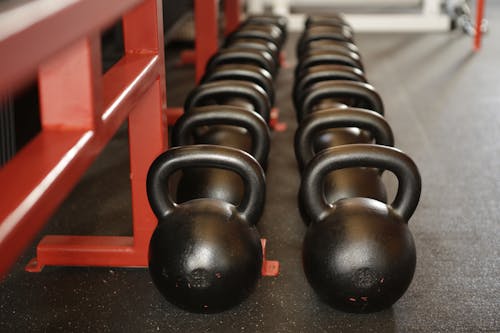 Great football players don't come around every year, or even every few years for that matter. While achieving entrance into the NFL Hall of Fame, might be the goal for many, few actually achieve it.
Frank Gore is one of those players who should be a lock for the HOF (Hall of Fame). Frank Gore's net worth sits at $20 million.
Frank Gore's Career Statistics
Frank Gore is now third all time in career NFL rushing yards. The only two players ahead of him are Emmitt Smith and Walter Payton. In his sophomore season in the NFL, Gore set his career best with 1,695 yards rushing during the season. Gore has rushed for more than 1,000 yards in a season nine times during his NFL career.
In addition to all his rushing yards, Gore has also found the end zone 79 times on the ground and an additional 18 times through the air. In fact, he has nearly 4,000 career receiving yards. He is currently fourth all time in yards from scrimmage.
Frank Gore's Career Earnings
In nearly 16 NFL seasons, Frank Gore has totaled more than $60 million in career earnings. He is currently playing on a one year deal with the Buffalo Bills that is paying him $2 million for his services.
As a third round draft pick in 2005, Frank Gore's net worth got off to a solid start in thanks to his $600k signing bonus. He has gone on to sign numerous multi-year deals with NFL teams. His most lucrative contract was signed back in 2007. It was an extension with San Francisco that paid the running back $28 million for four years.
Frank Gore's Net Worth Outlook
At 36 years old, it is safe to say that Frank Gore's playing days are numbered. It is very rare for a running back to last as long as he has in the NFL. With that being said, it's tough to anticipate Frank Gore's net worth outlook in the future.
While his NFL career is coming to a close, there is a very good chance he could find himself as a broadcaster. We've seen the likes of Randy Moss, Jason Witten and others make the move. It can potentially be very lucrative.
Other NFL Players' Net Worth
If reading this blog post makes you want to try your hand at blogging, we have good news for you; you can do exactly that on Saving Advice. Just click here to get started.
James Hendrickson is an internet entrepreneur, blogging junky, hunter and personal finance geek.  When he's not lurking in coffee shops in Portland, Oregon, you'll find him in the Pacific Northwest's great outdoors.   James has a masters degree in Sociology from the University of Maryland at College Park and a Bachelors degree on Sociology from Earlham College.  He loves individual stocks, bonds and precious metals.