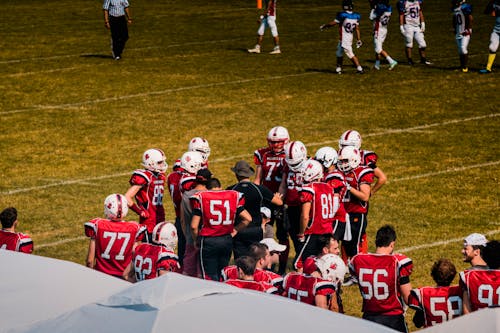 As the football season winds down, the race for the 2020 NFL draft #1 pick is in full swing. Currently, the Bengals own the honor. At 1-12, the Bengals have the worst NFL record, and if they fail to win another game this season, will ensure themselves the top overall pick.
Back in 2017, the Bengals used a last round draft pick to select Clayton Fejedelem out of Illinois. Currently in his fourth NFL season, Clayton Fejedelem's net worth sits at $1 million.
Clayton Fejedelem's Career Statistics
In nearly four full NFL seasons, Clayton Fejedelem has participated and seen action in every contest in his NFL career thus far. Although he hasn't seen a ton of action, it is an incredible feat.
Statistically speaking, Clayton has recorded over 100 tackles thus far through his career. He has also added on two forced fumbles and one interception. His most productive season came in 2017 when he started in five games and recorded a career best 51 tackles for the season.
Clayton Fejedelem's Career Earnings
Clayton was drafted in the seventh round of the 2016 NFL draft by the Cincinnati Bengals. Along with his four year deal came a signing bonus worth almost $65,000. Clayton is in the final year of his contract and is currently making $720,000 for the 2019 NFL season.
After the completion of the 2019 season, Clayton would have earned roughly $2.4 million in career salary. Not too bad for four years worth of work.
Clayton Fejedelem's Net Worth Outlook
Although he has seen starts in a handful of games, the majority of Clayton's participation on the field has been on special teams. Clayton will be a free agent upon the completion of the season. It remains to be seen if he will sign a new deal with the Bengals or if another team will pick him up.
With the uncertainty regarding Clayton's NFL employment in the future, it is hard to determine his net worth outlook. At the moment, we don't see Clayton Fejedelem's net worth increasing or decreasing significantly in the coming year.
Other NFL Players' Net Worth
If reading this blog post makes you want to try your hand at blogging, we have good news for you; you can do exactly that on Saving Advice. Just click here to get started.
James Hendrickson is an internet entrepreneur, blogging junky, hunter and personal finance geek.  When he's not lurking in coffee shops in Portland, Oregon, you'll find him in the Pacific Northwest's great outdoors.   James has a masters degree in Sociology from the University of Maryland at College Park and a Bachelors degree on Sociology from Earlham College.  He loves individual stocks, bonds and precious metals.