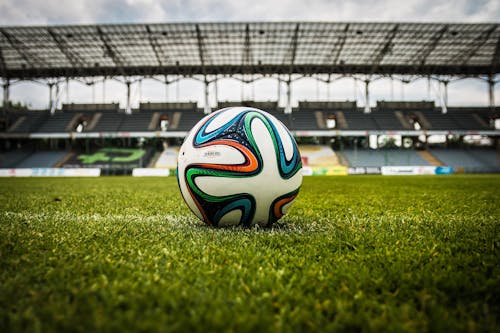 Few names in soccer are as popular as that of David Beckham. Despite being retired for so many years, the former Manchester United player has managed to remain relevant in the sporting world, building a brand that transcends the soccer stadium. Around the world, the mention of David Beckham raises ears. Thus, it is no surprise that his net worth of $450 million continues to grow. 
Early Life of David Beckham
Before kicking the soccer ball for legendary teams like Manchester United, Real Madrid, and AC Milan, Beckham was a typical English school boy with an undying love for football. He played for Brimsdown Rovers team before he was accepted into the Youth Training Scheme at Manchester United in 1991. This would mark the beginning of his hero's journey- an unforgettable journey which would capture the hearts and imagination of millions around the world. 
As a player with the 'Class of 92' youth players at Manchester United, David won the FA Youth Cup, a prestigious tournament award which only a few clubs have ever won. Shortly after, Beckham had his first team start on the senior team. He cut his teeth in the bigger leagues and in good time, he was able to sign his first professional contract with the red devils. 
Bend it Like Beckham
Beckham never looked back after signing his first professional soccer contract. He became known for his deadly free kicks which was feared by many defences and goalkeepers. His graceful but dangerous free kicks would make him an integral part of Manchester United and England's national soccer team. While he never won a World Cup with England, he bagged many tournament awards with his club team . Manager, Sir Alex Ferguson put a lot of faith in the player as he led his teams to FA Cup titles, UEFA Champions League wins, and Premier League domination. The fans loved Beckham like a son. Other teams feared him but also wanted him on their side. Teams and brands were willing to pay top dollar for the man with the deadly kick. 
David Beckham's Net Worth
Despite the tempting offers from other teams trying to lure Beckham from Manchester United, he stayed with the team longer than many expected. United made Beckham the best-paid player in the world in 2003, paying him £4.6 million a year. This figure would make him better paid than other legendary players such as Real Madrid's Zinedine Zidane and Brazil's Ronaldo. In the same year, Beckham's earnings were increased further with endorsements with the likes of Vodafone, Pepsi, Adidas, and Marks & Spencer who paid him £5.6 million a year. In total, he would be earning over £10 million a year. 
Beckham would eventually leave Manchester United to other teams for even higher pay. At Paris Saint-German, his salary was $50 million. His deal with Major League Soccer (MLS) team, LA Galaxy is reported to have earned the start $225 million over five years. His base salary with the team was $6.5 million and he received a percentage of Galaxy revenue. 
Since 2007, Beckham's partnerships with Giorgia Armani, Sharpie, Electronic Arts, Samsung Electronics Burger King, Sainsbury, and Breitling have further expanded his net worth. His partnership with H & M for his own line of clothing was expected to gross $100 million a year in retail sales. 
According to the New York Times, Beckham made $190 million off the field in his career. When he retired from soccer at the age of 38, he made $47 million on and off the field.  
Beckham's Investments and Toys
Beckham Holdings is valued at $150 million.It had net assets of $57 million. Beckham recently purchased one-third of his company for $50 million, taking ownership of minority stake held by Simon Fuller, creator of the American Idol talent show. The organization, founded in 2014, generated $72.4 millin and made a profit of $16 million for fiscal 2017. It paid dividends of $24 million. 
The star's deal with his team in miami was reported to be for $250 million over five years. He bought his team in Miami at a discount. 
Beckham invested in a $22 million estate in Beverly Hills. The 13,000- square feet home has an ocean view. As a player in Real Madrid, he bought a $12 million villa named "Casa Beckham". He also had an estate in England which he sold for $19.4 million. 
The legend's houses are home to many expensive cars. He bought a Bentley, a $400,000 Rolls-Royce convertible, a replica of Steve McQueen's Porsche 911 Turbo, and a 93 Knucklehead motorcycle that was built from scratch. 
When he's not in one of his luxurious homes, Beckham is at his wife's vineyard in Napa Valley which he bought her for her birthday in 2008. The phrase "bend it like Beckham" has been used on airwaves around the world. Perhaps a new , fresher phrase should be 'Invest like Beckham'.
Other Athletes' Net Worth
Calvin Ebun-Amu is passionate about finance and technology. While studying his bachelor's degree, he found himself using his spare time to research and write about finance. Calvin is particularly fascinated by economics and risk management. When he's not writing, he's reading a book or article on risk and uncertainty by his favourite non-fiction author, Nassim Nicholas Taleb. Calvin has a bachelors degree in law and a post-graduate diploma in business.