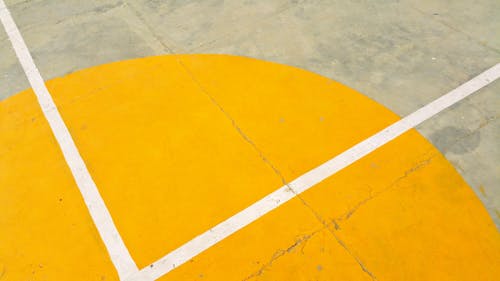 NBA team owners are an interesting bunch. NBA team owners include tech billionaires, successful female executives, and real estate moguls who have turned their passion into profit with successful NBA franchise teams. 
While it may seem crazy to spend billions or hundreds of millions on an NBA team, the NBA has proved to be fertile ground for innovative revenue streams in sports and entertainment. Around the world, interest in the league is growing. The NBA has made a reputation for itself as being the most innovative of the North American Sports Leagues with television rights, merchandising, ticket sales and more. 
Daniel Gilbert
Cleveland Cavaliers owner, Danial Gilbert is the youngest NBA franchise owner. The majority of his $7.4 billion net worth was earned from the real estate sector. He co-founded Quicken Loans, the largest home mortgage lender in the U.S. The organization was co-founded in 1985. The company was sold for $632 million in 1999 and bought back years later for $64 million. 
Despite Lebron James' departure, the Cavaliers are still worth over $1 billion. The team was able to achieve high ticket sales despite feeling the on-court effects of a Lebron departure. 
$375 million was paid for the Cleveland Cavaliers in 2005. It made an operating income of $302 million with gate receipts of $152 million and a wins-to-player cost ratio of 128. Revenue per player at the team was $93.  Gilbert makes $500 million in profit after the team's recent valuation.
Steve Ballmer
Steve Ballmer appears to share the same passion for Los Angeles Clippers as he did as the CEO of Microsoft. Since purchasing the LA Clippers for a jaw-dropping $2 billion, he has worked tirelessly to make the franchise a premier basketball team. Ballmer's purchase of the Clippers caused ripples in the league as more teams increased in valuation. 
If successful in improving LA Clipper's status in the league, Ballmer could add more numbers to his $37.1 billion net worth, the majority of which he earned from Microsoft. He dropped out of Stanford University in the '80s to join Microsoft, becoming its 30th employee. 
The Clippers earned revenue of $258 million with revenue per fan of $23. The team has a wins to player cost ratio of 82. It made an operating income of $40 million. Gate receipts at the team passed $52 million.
Richard DeVos
Founder of Amway, Richard DeVos bought the Orlando Magic in 1991, spending $85 million on the team. The profit from his investment is $1.1 billion. DeVos' company, Amway was started with a high school friend in 1959. In 2017 alone, it recorded over $8.5 billion in recorded revenues. 
Player expenses at Orland are at $108 million. The team earned gate receipts of $35 million. It is valued at $1.3 billion after earning revenues of $223 million. Revenue per fan at the club is $40. 
Michael Jordan
Michael Jordan's time as a player in the NBA is a thing of legends. He is the greatest player of all time in the NBA, winning six championships and five MVP awards. His success has shot him up Forbes list with a $1.9 billion net worth. 
 As a team owner, Jordan has been impressive. He spent $180 million for majority ownership of the NBA team. The team was rebranded to its original name of the Hornets in 2014. The team is worth over $1.3 billion. It is the 28th most valuable franchise in the league. Since Jordan's purchase of the Hornets, the team has increased in value by 757%, making his investment 4.7 times better than the S&P 500. 
Michael Rubin
Rubin began his career as a teenager with his very own ski shop in Pennsylvania. He used the money from his bar mitzvah, according to People. After building up his ski empire, he was able to create another sports company, an athletic equipment brand KPR sports. He also created an e-commerce company, GSI Commerce, which he sold to eBay for $2.4 billion in 2011. 
The place expenses of the 76ers is as high as $105 million. The revenue per fan of the team is $25. Despite the relatively lower revenue per fan of the team, it has been able to earn a sizeable sum of revenues, $268 million and operating income of $68 million. Attendance levels at games have been high. The valuation of the team increased to $1.65 billion, providing investors with sizeable returns.
Mark Cuban
Mark Cuban's Mavericks have a loyal base of fans who have contributed greatly to its rise in the league. The loyalty of fans is due in large part to billionaire, Mark Cuban's deep understanding of sports and entertainment and ambition to satisfy the needs of Mavericks fans.
Cuban acquired a majority stake in the Mavericks for $280 million in 2000. He says the purchase never crossed his mind as an investment. He did it because he loves basketball. After making the acquisition, the team was strengthened with new additions who helped it win the league in 2011. 
Mark built his $3.9 billion wealth from the technology industry. He became a billionaire after selling online streaming company, Broadcast.com to Yahoo.com. 
Calvin Ebun-Amu is passionate about finance and technology. While studying his bachelor's degree, he found himself using his spare time to research and write about finance. Calvin is particularly fascinated by economics and risk management. When he's not writing, he's reading a book or article on risk and uncertainty by his favourite non-fiction author, Nassim Nicholas Taleb. Calvin has a bachelors degree in law and a post-graduate diploma in business.