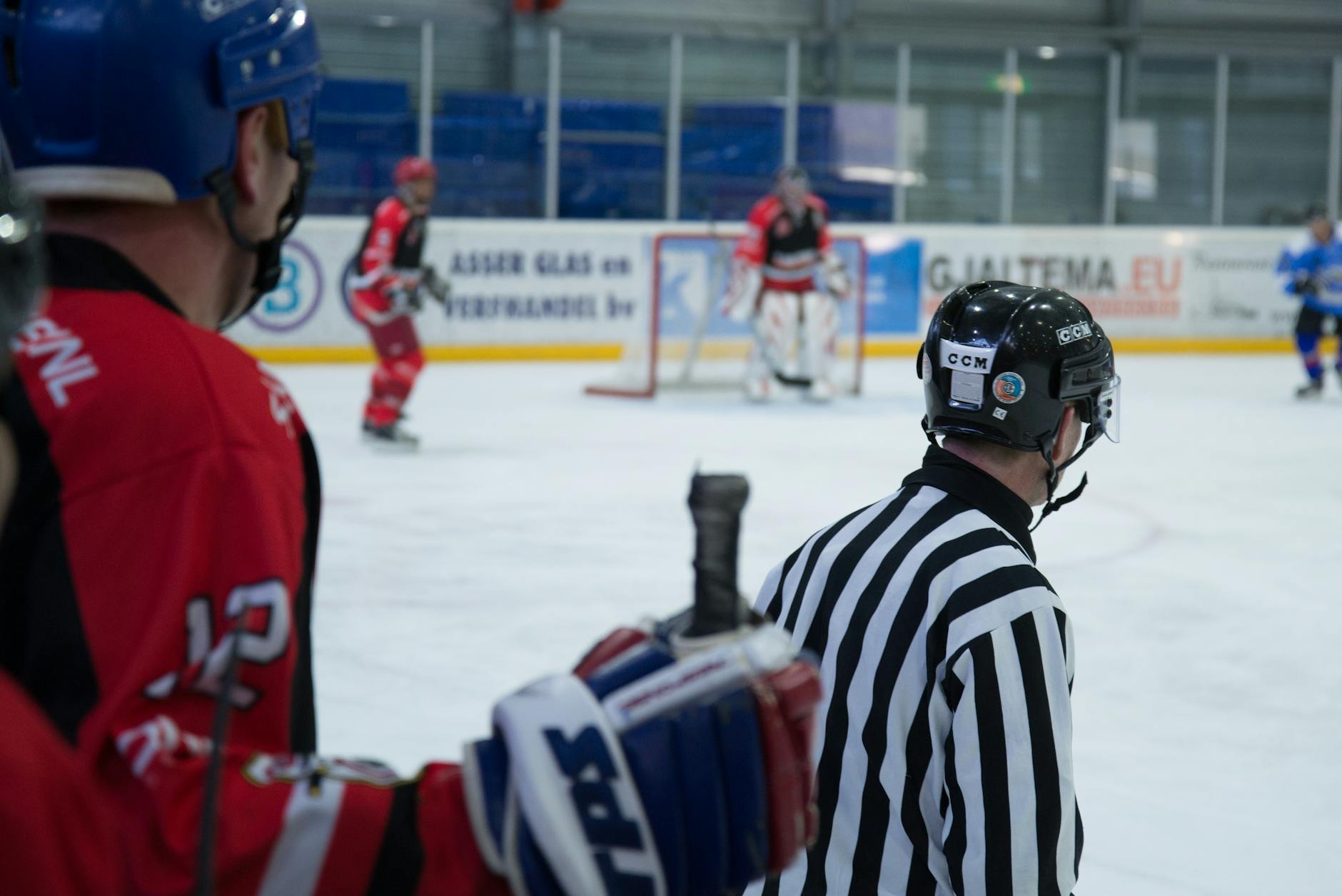 If you ask NHL team owners what they look for in a General Manager, they're likely to say they look for strong leadership qualities, superb communication skills, and of course unbreakable commitment to win. These qualities are harder to come by than most people expect. For this reason, General Managers of ice hockey teams make sizeable amounts in take-home pay. 
Unique Payment Structure in the NHL
The salaries of general managers in the National Hockey League is a tricky one. Teams have to consider their player payrolls, salary caps, and other factors that relate to supply and demand. Usually, GMs get paid around the same as the average player in the NHL. 
Most new GMs can expect salaries between $1 million and $1.5 million. More experienced GMs earn $3 million or more. Now, teams are better able to pay executives and supporting staff (scouts, analytics, and minor league staff) higher amounts of pay, due in part to the changes in the league's system. It may not be a surprise to find experienced coaches like Rick Tocchet earning just $1.5 million while a team like the New York Rangers may spend, without blinking, $2.5 million a year on a five-year deal to lure him away from Boston University. 
Garth Snow, Glen Sather, Loi Lamoriello
After officially retiring from the NHL in 2006, Garth E. Snow was named general manager of the New York Islanders following the dismissal of Neil Smith. Snow was named NHL Executive of the Year for 2006 – 2007 by Sports Illustrated. His position at the team was terminated in 2018. Snow earned himself $750,000 pay as a general manager for the team. 
Glen Sather is currently the senior advisor and alternate governor of the New York Rangers. He has a net worth of $20 million dollars. He served as the general manager of the Rangers until 2015. Following his time as general manager, he worked as the president of the team until 4 April 2019. Glen's earnings may not come as a surprise to many as he coached the Edmonton Oilers to four Stanley Cup victories in the 1980s. He was able to attract hockey legend Wayne Gretzky to the team who made the Oilers a hockey dynasty. Sather's was reported to earn $5 million in pay. 
Ontop of 7 figure earnings general manager, Lou Lamoriello also owned 5% of New Jersey Devils. He is currently the president of hockey operations and general manager for New York Islanders. Prior to serving as general manager for the Devils, he was a general manager for Toronto Maple Leafs. Reports state that Lamoriello is worth $81 million. 
Garth E. Snow is an American former professional ice hockey goaltender and former general manager, president and alternate governor of the New York Islanders of the National Hockey League. 
Brian Burke, Wayne Gretzky, Ken Holland
Brian Burke earned a salary of $3 million. He was offered a six-year deal from the Maple Leafs for $3 million a year. The Leafs introduced Burke as president and general manager of the Toronto Maple leafs in 2008, replacing interim general manager Cliff Fletcher. He was fired by the Leafs from the roles in 2013 and given a role as a senior advisor to MLSE's president and C.O.O AND the MLSE board of directors. 
To the surprise of few, Gretzky earned a $8 million a year as general manager of Phoenix Coyotes. He was also given a small ownership stake in the team. Proposals were made to reduce his earnings from the team to $1.6 million and eliminate his 1% slice of club revenue. Reports surfaced that Balsillie, an aspiring franchise owner had a bid to acquire the team for $212.5 million and pay Gretzky as much as $22 million. 
After leaving the Detroit Red Wings, Ken Holland was able to bag himself a $25 million deal with the Edmonton Oilers as their general manager. Why the high pay? In 2008, Holland became the only general manager to win the Stanley Cup both before and after the introduction of a salary cap.
Steve Yzerman and Mike Babcock
Holland's replacement in Detroit, Steve Yzerman isn't far off in earnings either. The Red Wings reportedly gave Holland a three-year contract extension to be their senior vice-president. His salary was between $3 million and $3.5 million. 
"Not many guys are going to be able to walk into that situation with four Stanley Cups, seven Presidents' Trophies and 16 division titles," another GM said. "We can all say what we've done over the past couple of years, but he was available when Edmonton really needed him. When you're as good as Ken Holland, you either work for the Red Wings or go somewhere else. Once you're good, the high-paying jobs seem to find you."
Mike Babcock's contract with the Toronto Maple Leafs was worth $50 million. This amounts to $6.25 million a year. With the Florida Panthers, he got $1 million less a season over a similar time period of five years. The jump is quite steep when considered against the opportunity costs Babcock would have faced. 
Other Athletes' Net Worth
Calvin Ebun-Amu is passionate about finance and technology. While studying his bachelor's degree, he found himself using his spare time to research and write about finance. Calvin is particularly fascinated by economics and risk management. When he's not writing, he's reading a book or article on risk and uncertainty by his favourite non-fiction author, Nassim Nicholas Taleb. Calvin has a bachelors degree in law and a post-graduate diploma in business.