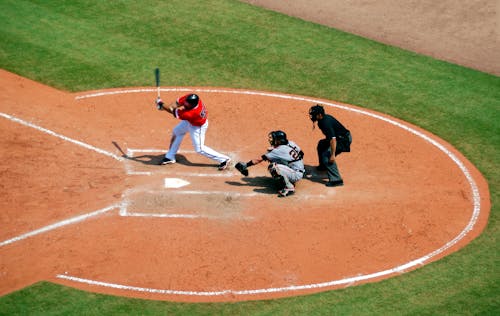 The idea of doing what we love and getting paid handsomely for that occupation sounds good in everyone's ears. Only few are able to make this dream a reality.
Francisco Cervelli is one of those individuals. Growing up in Venezuela, Cervelli dreamed of playing professional baseball, and that is exactly what he ended up doing. Francisco has enjoyed a long-tenured career in the MLB that has proven quite lucrative. Francisco Cervelli net worth currently sits at $12 million.
Francisco Cervelli's Career Statistics
Cervelli has proven to be efficient at both offense and defense at the catcher position. He has a career batting average of .269 and has belted 38 home runs. On the defensive side, he has proven to be a reliable catcher with his WAR (Wins Above Replacement) consistently above zero.
Cervelli really shined for the Pirates in 2015 which led to the large contract he would eventually sign. He batted .295 during the 2015 season and had solid performances behind the plate.
The past three seasons have been especially injury prone for Francisco. In 2019 he missed 3 months due to a concussion, an issue that also plagued him in 2017 & 2018.
Francisco Cervelli's Career Earnings
Cervelli first signed a contract with the MLB back in 2003 with the New York Yankees. He received a $60,000 signing bonus as part of the deal. He would spend roughly six seasons working his way up through the Yankees organization before finally reaching the big leagues in 2009.
Francisco served mostly in a backup role as a catcher for the Yankees during his tenure, but once he got traded to the Pittsburgh Pirates, he would assume the role as starter. Pittsburgh is where Francisco has made the majority of his earnings. Although he has nearly $40 million in career earnings, a large chunk came from the three year $31 million deal he signed with the Pirates in 2016.
Francisco Cervelli Net Worth Outlook
For the 2020 MLB season, Cervelli will earn $2 million in salary while playing for the Miami Marlins. At 33 years old, Francisco still has some years remaining in the majors. A solid 2020 season in Miami could lead to a longer and larger contract rising Francisco Cervelli's net worth in the coming years.
Other MLB Players' Net Worth
If reading this blog post makes you want to try your hand at blogging, we have good news for you; you can do exactly that on Saving Advice. Just click here to get started.
James Hendrickson is an internet entrepreneur, blogging junky, hunter and personal finance geek.  When he's not lurking in coffee shops in Portland, Oregon, you'll find him in the Pacific Northwest's great outdoors.   James has a masters degree in Sociology from the University of Maryland at College Park and a Bachelors degree on Sociology from Earlham College.  He loves individual stocks, bonds and precious metals.