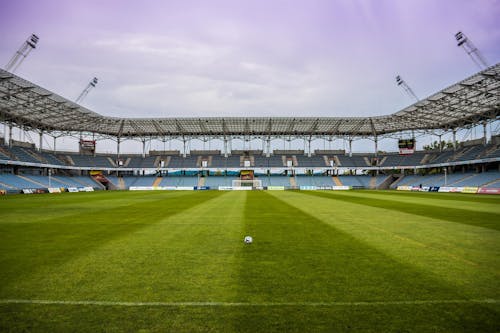 Fondly known as the running machine, Virat Kohli, is worth more than many people would imagine. The cricket star has served not only as a great athlete but also a superb role model which has helped him in raising his net worth. Whether it's his physique and play, or the statements he's making on and off the field, his consistency and displays of class have given him the edge over many other athletes. 
Humble Beginnings of Virat Kohli
Virat Kohli, born in New Delhi on November 5, 1988, made his international debut in 2008 with India at the age of 19. A little Kohli picked up a cricket bat and started swinging it, telling his father to bowl at him, according to his dad, when he was three years old. Kohli grew up in Uttam Nagar and studied at the Public School of Vishal Bharti.
The Indian cricket team captain is actually the No.1 batsman in the country. Kohli became the first Asian captain to win the match in a calendar year in South Africa, England and Australia in 2018. This guy has seen it all, rising from the humble middle-class family to one of our country's highest paying actors. He is the highest earning cricketer worldwide.
Cricket has changed a lot over the years. It has become faster, more exciting for younger crowds, and has also become one of the world's highest paid sports. The cricketers have tremendous opportunities from both the international and league tournaments and their sponsors to earn well.
The Forbes List Millionaire
Kohli was ranked 100 in the Forbes List of affluent sports personalities. This made him the only Indian to take a top 100 spot in Forbes List. The cricket star gained a net worth of $25 million. The majority of his net worth was the result of top deals with major brands who were interested in an athlete that was not only a top performer but a hit among cricket fans. 
Kohli's current sponsorship portfolio includes the likes of global brands like PepsiCo, Puma, Audi, Tissot, Uber, Oakley, Herbalife, Colgate-Palmolive, and New Era.
Kohli's garage is filled with a candy store worth of cars. The collection of Virat Kohli cars includes nine cars, six of which are Audis. He also has a Land Rover Vogue, Toyota Fortuner, and Renault Duster .
The specific car models owned by the star include:
Audi R8 LMX

Audi A8 LW12

Audi R8 V10 Plus

Audi Q7

Audi S6

Audi S5

BMW X6
Endorsements With Big Brands and Investments
Virat Kohli's net worth increased significantly on account of his endorsements with big brands in the cricket space.  Virat Kohli's total assets have a lot to do with his sponsorship with a significant number of brands. Kohli does a lot of promotions and endorsements on the market for various products.
Kohli is a megastar across India and cricket loving populations of the world; his 102 million Twitter, Facebook and Instagram fans are among the most desirable for any brand. Last year, Kohli was one of only five Indian cricketers selected for the nation's new A+ contracts, promising a $1 million annual salary. As the posterboy of Indian cricket, many may be surprised that the amount is not even more. 
Virat Kohli earns a lot of money, but he's also smarter off-field about his prospects and being a smarter person on-field.Virat invests heavily in different fields. Celebrities joining the restaurant business are nothing new. For Virat, it is Nueva in New Delhi which serves South American cuisine.
His love for football led him to becoming a football club director. He is FC Goa's (Indian Super League club) co-owner. Kohli holds approximately 25 percent of the shares in the club.  Besides sports, Kohli is also tech-savvy. Sports Convo is a London-based tech start-up that has become a significant business venture for Kohli.
Giving Back to the Community
Virat Kohli defied the odds as an attacking cricketer, a stunning batsman and a captain. Many would not accept it, but he also has a deeply gentle and compassionate side. That is shown in his charity work. The skipper of Indian cricket team Virat Kohli once said, "If I am able to inspire kids to achieve something that will be my biggest achievement."
When Kohli is not playing cricket, revving a supercar engine, or making big investments, he is giving back to communities in India. His selfless actions over the years have shown that he is a man of the people. Not only has he captured hearts with his quality performances on the field but he has also transformed lives with the simple gift of kindness. 
He established the Smile Project and with their partnership had achieved tremendous welfare. He also founded a charitable foundation ' Virat Kohli Fund: VKF' and raised money for different causes. Together with Abhishek Bachan's Charitable Trust, VKF organized a fundraiser football match and raised millions for the poor.
Other Athletes' Net Worth
Calvin Ebun-Amu is passionate about finance and technology. While studying his bachelor's degree, he found himself using his spare time to research and write about finance. Calvin is particularly fascinated by economics and risk management. When he's not writing, he's reading a book or article on risk and uncertainty by his favourite non-fiction author, Nassim Nicholas Taleb. Calvin has a bachelors degree in law and a post-graduate diploma in business.