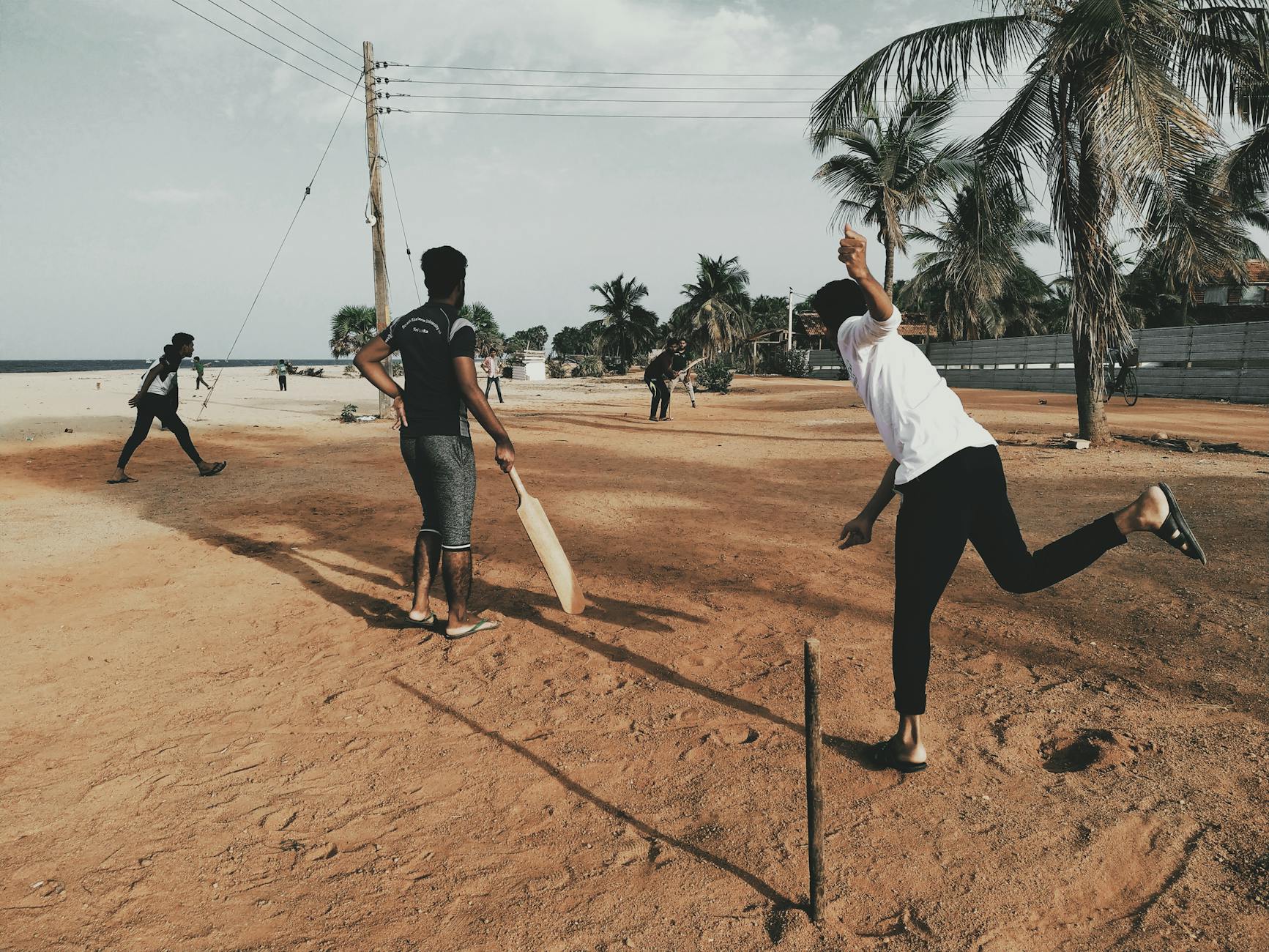 With a  unique spring in his step and a bright smile, Chris Gayle continues to wow the masses with his world-class performance on the cricket field. The West-Indian hard hitter has been able to amass a net worth of $25 million.
Early Life of Chris Gayle
Gayle was born and raised in Kingston, Jamaica where he earned a reputation as one of the strongest ball-hitters. He played club cricket when he was younger which contributed to a growing love for the game. He joined a Jamaican cricket club called 'Lucas Cricket Club' where he was able to develop his game.
Despite the fact that he didn't come from a family of cricket players, Gayle was able to make a name for himself, using hard work and perseverance. Chris asserts that his early years with the team helped him to gain a deep understanding of cricket. With time, he was able to grab the attention of scouts in local matches. Eventually, he made a debut for the West Indian youth international team in 1998.
Cars, Houses, and Restaurants
In addition to being one of the best cricket players in the world, Gayle has found other ways to increase his income and net worth. His weekly wages, income from endorsement deal and brand value are the result of countless hours of hard work. He has met many failures and many successes.
When he's not putting a smile on the face of fans, Gayle is in his 3-story mansion in Kingston, Jamaica where he has a $2.5 million home with multiple swimming pools, a sports zone, a gaming zone, and a bar.
His garage is equally as impressive, with a collection of cars and bikes. Gayle has a 24 Carat Gold Universe boss Bentley which is worth $500,000. He also has a Mercedes Benz worth $125,000 and an Audi R8 worth $60,000. When he's not in his Bentley or Benz, Gayle is driving his Ferrari, worth $580,000.  His collection of bikes includes a Harley Davidson worth $13,850.
You may find Gayle driving one of his cars to his bar, Triple Century 333 bar on a weekend. If you don't find him there, you could pop over to his restaurant which is frequently visited by both tourists and locals.
According to reports, Gayle has invested $1,000,000 in franchises in the Pakistan Super League (Multan Sultans), Afghanistan Premier League (Balkh Legends), and Global T20 (VancouverKnights).
Endorsements, Investments, and Record Deals
His time in the game has given him opportunities to work with Indian cricketers, many of whom have invested money for different purposes. Gayle has invested in IONA Entertainment, a virtual gaming platform as well as an Indian App startup called FlippAR, an augmented reality firm.
Chris is a strong believe in giving back to the community that empowered him to becoming a world-class cricketer. He continues to receive a lot of love from his hometown as well as a significant amount of fans in India. Gayle set up Chris Gayle Academy in Jamaica and London, where children are trained in any sports of their choosing. He also established the Chris Gayle Dinner which raises money for heart patients in Jamaica.
Gayle is one of the only four players to have scored two triple centuries at Test level: 317 against South Africa in 2005, and 333 against Sri Lanka in 2010. He was able to fight his way to become the first batsman in World Cup history to score a double century when he got 200 off 138 balls against Zimbabwe.
Hard Work Pays Off
It is no surprise that Gayle has led West Indies' to many successes over the years. Time and time again he has showed why he is one of the greatest batsmen in limited-overs cricket. He is also considered to be one of the best T20 batsmen.
He has set many records in different cricket tournaments. The batsman is the only player to score over 10,000 T20 runs while playing for different domestic leagues. He also scored the fastest century in any form of cricket with 175 of 66 balls for Royal Challengers Bangalore (RCB) in the Indian Premier League.
He held third place in the list of highest paid cricketers in 2019. IPL franchise kings XI Punjab got Chris Gayle for 2 crores INR. He also earned significant income while playing for PSL franchise Multan Sultans, APL side Balkh Legends, and Mzansi Super League club Jozi Stars.
The star cricketer's endorsements include Spartan Sports, Agrani Homes, Attitude, and betterU. Gayle's sparkling personality and stellar performances on the cricket field has contributed to his endorsement deals.
Chris Gayle shows that with the right amount of effort and a drive to create your own luck, no matter where you're from or where you are located, you can become world-class as a human being and a member of society. Through the good times and the bad, he has always focused on the positive. Hard work pays off.
Other Athletes' Net Worth
Calvin Ebun-Amu is passionate about finance and technology. While studying his bachelor's degree, he found himself using his spare time to research and write about finance. Calvin is particularly fascinated by economics and risk management. When he's not writing, he's reading a book or article on risk and uncertainty by his favourite non-fiction author, Nassim Nicholas Taleb. Calvin has a bachelors degree in law and a post-graduate diploma in business.