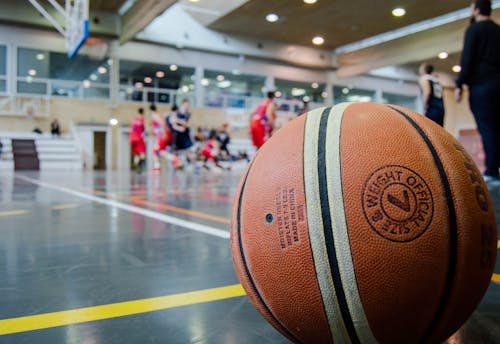 It's a new year for the NBA. The players are dunking, the nets are swishing, and the endorsement deals are still rolling in. 2019 in the NBA brought us many surprises and many golden moments, the effects of which will still be felt in 2020. In 2019, many teams and players lost on their hopes of championship glory but their net worth could serve as consolidation. 
Yao Ming
With a net worth of $120 million, former Rockets player, Yao Ming is one of the richest men from Asia. The Houston legend started to play for the Shanghai Sharks as a teenager before he was drafted to the NBA in 2002, becoming the third Chinese national to ever play in the league. 
Dwayne Wade
Dwayne Wade was drafted into the NBA in 2003 to Miami where he started on his road to a $120 million net worth. He certainly deserves it. The Heat star led his team to its first NBA championship and additional championships.
Wade has at least 12 endorsement deals, the result of his stellar performances on the court and good reputation off the court. He had a documentary series on Facebook Watch as well as shoe deals with big names, including one of China's biggest brands, Li-Ning. The company gave him an equity stake as well as a multi-million annual guarantee. 
Russell Westbrook
At age 30, Russell Westbrook has a more than impressive net worth of $125 million. The MVP and All-Star player got his big break in the NBA after impressive streaks as a high school and college basketball player. He joined the Oklahoma Thunder before it relocated from Seattle as the Supersonics. Westbrook signed his first contract extension with the team in 2011 – 2012 season for $78.6 million. It comes as no surprise that Westbrook improved to over 23 points per game in the same year. The Thunder would go on to make their first appearance in the NBA finals. Unfortunately, Lebron James and the Miami Heat stole their thunder in the finals. 
Lebron James
King James has dominated the league and continues to set the bar for the NBA with his athleticism and monster plays. With nearly half a billion ($480 million) in net worth, Lebron James is well on his way to becoming the richest basketball player that ever lived. After playing for Cleveland Cavaliers and Miami Heat, King James was able to secure himself a four-year contract worth $154 million with the Los Angeles Lakers in 2018. 
James' accomplishments in the NBA include three NBA championships, four NBA Most Valuable Player Awards, three NBA Finals MVP Awards, and two gold medals in the Olympics. He has been in fifteen All-Star games and has been an NBA All-Star MVP three times. 
It should come as no surprise that so many brands want to work with James. Most of his earnings are from deals with major brands. At the end of 2015, he sealed a lifetime deal with Nike worth over $1 billion, the largest in its history. 
Steph Curry
Steph Curry has a net worth of $130 million. He signed the NBA's first $200 million contract in 2017. For two seasons, he had the league's top salary with an average of $40 million per year in earnings. 
Like Lebron James, Curry makes most of his money from endorsement deals. He has deals with the likes of Under Armour, Chase, Brita, Palm, and Infiniti, helping him to make over $80 million per year. 
Magic Johnson
Johnson's infectious smile captured the hearts of basketball fans all over the world. His plays on court sealed his name in the history of the NBA. Although Magic Johnson is no longer a player in the NBA, his company, Magic Johnson Enterprises has invested in the Los Angeles Lakers among other top organizations that have helped make him a net worth of $600 million. After retiring from the NBA, he was able to forge several lucrative partnerships with the likes of Starbucks, Fridays, and 24 Hour Fitness. Johnson also dove into the deep end in the investment world despite many forces against him. 
Michael Jordan
Like Magic Johnson, Michael Jordan no longer plays in the NBA but is invested in an NBA team, the Charlotte Bobcats. His net worth is estimated to be $1.5 billion. He is the richest basketball player in the world. Jordan's deal with Nike not only puts his name on the feet of thousands of people but also makes him over $100 million a year. 
As an NBA player, Jordan was able to achieve an all-time playoff record for most field goals made in a six-game series. He also set a record for the most points in the playoffs with 5,987. 
Even when he was severely ill, Jordan would lace up his shoes and play his heart out like his life depended on it. Like other NBA players, Jordan has always been big on the importance of hard work. He asserts that the minute you get away from fundamentals, the bottom can fall out of your game.
Calvin Ebun-Amu is passionate about finance and technology. While studying his bachelor's degree, he found himself using his spare time to research and write about finance. Calvin is particularly fascinated by economics and risk management. When he's not writing, he's reading a book or article on risk and uncertainty by his favourite non-fiction author, Nassim Nicholas Taleb. Calvin has a bachelors degree in law and a post-graduate diploma in business.