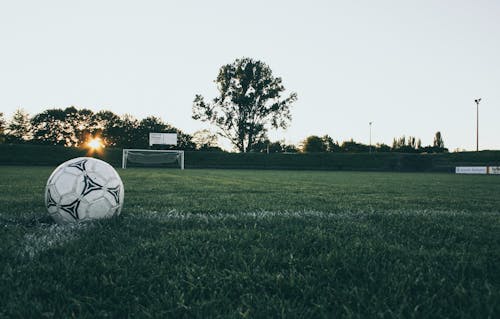 For as little as $1, you can own a soccer ball, a small price compared to the whooping high salaries that soccer teams pay their players to play the beautiful game. Since the early 2000s, salaries in the world's most popular soccer leagues have increased by unprecedented amounts, as record prices continue to be set annually for household names and even new faces to the big leagues. We wonder, who are the highest-earning soccer players?
The Biggest Sport in the World Pays Big
Soccer is considered to be the most popular sport in the world. This, due in part to its accessibility, has turned the sport into somewhat of a religion, practiced by people from different backgrounds. The astonishingly high diversity and density of soccer fans around the world have done wonders for ticket sales for players, even in local communities and in less popular leagues.
Even semi-professional players are able to grab a sizeable chunk of the soccer pie, making $50 per game, $100 for a win bonus, and $50 for assists. In addition, semi-professional players may benefit from expense-paid trips to soccer games. In some regions, this figure can be significantly higher. Teams in Hungary, for example, have been known to pay $1,000 per month with accommodation and food provided. Star players of such team could find themselves receiving special treatment in the form of even higher bonuses and monthly payments.
Salaries from the Big Leagues of Soccer
The top average salaries in soccer come from the "Big 5" which includes the Premier League, Serie A, Bundesliga, La Liga, and Ligue 1.  The average salary in the premier league stood at $3.94 million, a cut above the second-highest average paid by the La Liga, $2.90 million.
In Serie A league of Italy, players on average were paid $2 million while the German machines of the Bundesliga were paid $1.84 million, relatively higher than the average of $1.30 million in salaries paid in Ligue 1.
While the Chinese Super League continues to drag behind its counterparts in terms of salaries, it has managed to take significant steps to pay players higher salaries. Seven clubs in the CSL paid over $1 million annually to their players on average. Some key players, most of whom are former athletes of more competitive leagues, are able to earn significantly higher than the average in leagues such as the CSL. For example, former Chelsea player and Brazilian national, Oscar managed to bag himself $27 million from Shanghai SIPG in the CSL.
Players that have managed to stay in the top leagues continue to reap benefits as their leagues (thanks to them) gain massive revenue flows of billions in marketing and advertising deals.
The Big Bucks of Star Soccer Players
As the fifth highest-paid soccer player in the world, Manchester United player, Paul Pogba makes $29.5 million, $25 million of which is salary and $4.5 which constitutes endorsements. The midfielder who hails from France was able to impress the world as a younger player in Italy, scoring goals from as far as the halfway line.
Paul Pogba
In recent times, Pogba has been able to add more feathers to his cap with a lucrative 10-year deal with Adidas worth $31 million. With his earnings, Pogba has been able to afford some of the finer things in life, including a car collection worth over $2 million.
Neymar Jr.
Neymar da Silva Santos Junior boasts of a similarly luxurious lifestyle, which he is able to easily afford thanks to a $73 million salary and $17 million in endorsements. The Brazilian soccer star sealed a lucrative deal with Paris Saint-Germain in August 2017, in addition to endorsement deals with the likes of Nike, Red Bull, and McDonald's.
Estimates show that Neymar is worth at least $105 million. His endorsement deals keep pouring in, enabling him to enjoy a lot of luxury goods without ever having to pay premium for them. The elite athlete penned sponsorship deals with Gaga Milano and many more. Reports reveal that he has the most sponsorship deals in the world.
Lionel Messi
Lionel Messi is said to be the greatest player that has ever graced the soccer pitch. The Argentinian sniper has wreaked havoc on the defensive players of every soccer team he has played against. There is no opposing defender or goalkeeper that does not tremble in their boots when on the field with him.
Feared and admired, Messi has built a reputation that few will ever match, even over two lifetimes. The player earns $111 million and takes home $84 million in salary and winnings. He makes $27 million in endorsements.
The player is so valuable that Adidas penned a lifetime deal with him. Also, a Messi theme park is being opened in 2020.
Christiano Ronaldo
Forbes gave Cristiano Ronaldo a rank as the second-highest-paid soccer player and the third-highest overall paid athlete. Ronaldo received $61 million in salary and winnings and $47 million in endorsements, which amounts to $108 million in total. The Portuguese player was a midfielder on the national teams Real Madrid and Portugal.
Despite Ronaldo's early departure from the world cup and move to less formidable side, Juventus, he continues to shine as a player. Ronaldo stayed in the public eye even after moving to Juventus on a four-year contract. The cost of the transfer was $140 million.
Ronaldo is reportedly earning $35 million in net annual salary. The Portuguese player's gross pay for the 2018–19 season would amount to $64 million.
High Earnings and a Short Career
While earnings of the highest-paid soccer players have increased exponentially, there are many risks associated with playing the beautiful game that players must be aware of. Tax laws in the countries of the highest-earning players have come to bite a few of them. Messi and Ronaldo were essentially under public scrutiny for how they handled their tax matters.
Further, the short career of players means that they have to ensure that they are not overspending while the times are good. Whether one is earning $10 million or $100,000, a financial plan makes all the difference in building and keeping wealth.
Other Athletes' Net Worth
Calvin Ebun-Amu is passionate about finance and technology. While studying his bachelor's degree, he found himself using his spare time to research and write about finance. Calvin is particularly fascinated by economics and risk management. When he's not writing, he's reading a book or article on risk and uncertainty by his favourite non-fiction author, Nassim Nicholas Taleb. Calvin has a bachelors degree in law and a post-graduate diploma in business.