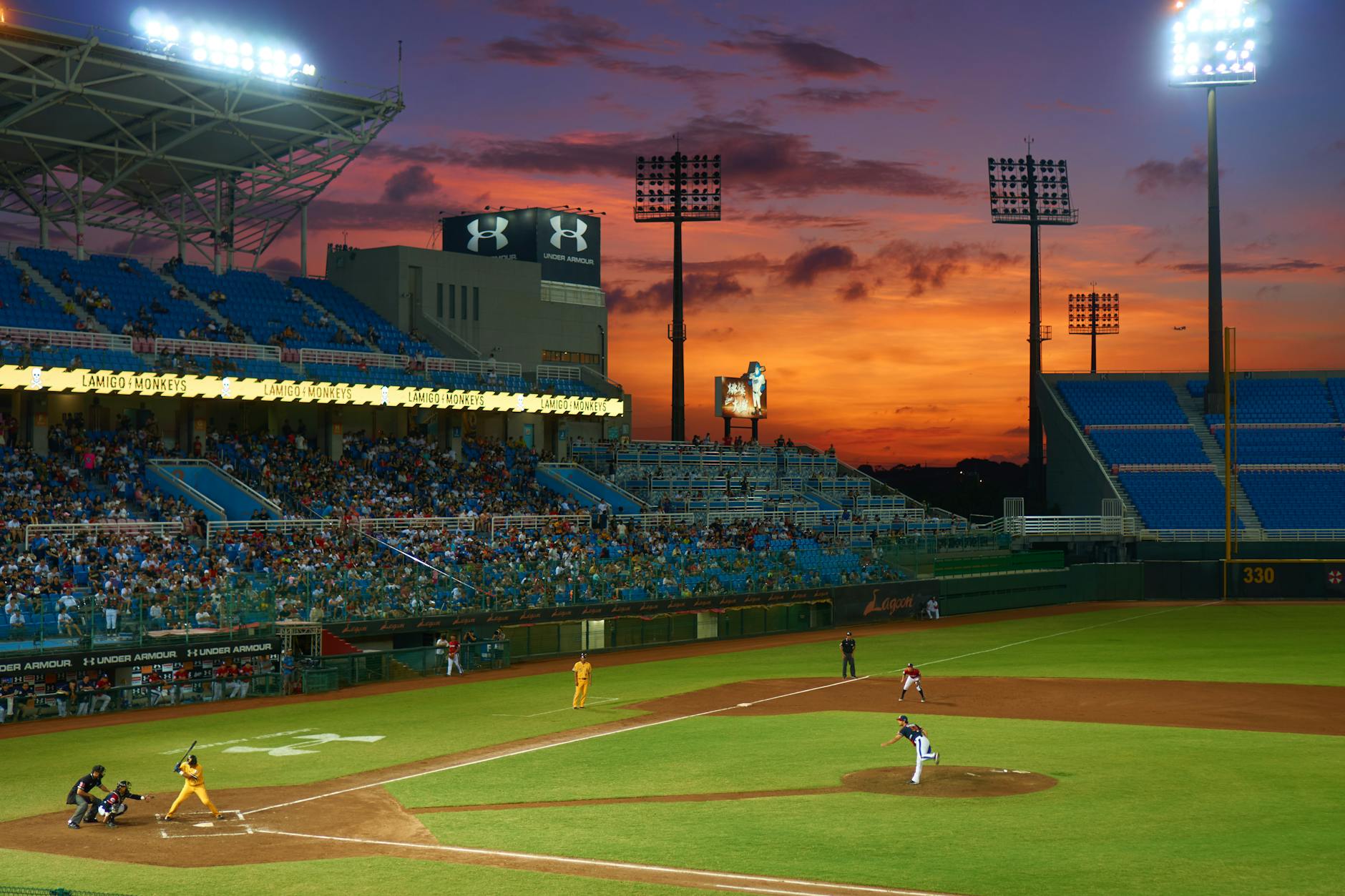 With the new MLB season on its way, a lot of talk is spreading on how rookies will perform against the old hats of the league as teams fight for glory on the diamond. Rookies will get their chances to not only set their mark on the field but also show why they are being paid so much. No doubt, some rookies will find themselves with higher pay checks by the end of the season while others may find themselves on the dreaded invisible list to free agency.
MLB Rookies Earning Big
The MLB, like the NHL does not have a separate rookie minimum. Players in the league benefit from minimum earnings of $507,500. This means that rookies in the league earn half a million dollars which should, in theory, be enough motivation to hit the home runs and throw three strikes- especially when there is more that could be made for superior performance on the field.
In order to have a better grasp of how much MLB rookies earn, it helps to understand how MLB contracts work. In the first 3-4 years of a rookie's contract, a team may decide what the salary will be. The team usually chooses a figure that is close to the league minimum. In the last 304 years of a rookie contract, a player may write down the amount they want to earn and the team may write down how much they want to pay. A third party may choose one of the figures, following which out of court settlements could take place. This process is salary arbitration. It may not always be on table for a player. Instead, a player may be shown the door to free agency.
Minor Leagues and World Series Dreams
If a player finds themselves in the minor leagues or in the free agency pool, they could earn between $4,800 and $14,000 depending on the seasons they play. This is another reminder of how cold the big leagues can be for rookies with stars in their eyes and big dreams of making history in the MLB World Series.
Thankfully, the MLB recently announced that rookie and short-season salaries will be increased from $290 to $400 per week with players in A ball receiving a weekly salary of $500 and Double-A players earning $600 per week while Triple-A players will earn $700 per week. This spells a brighter future for rookies- irrespective of whether they don't make a fat killing right off the bat or they get dropped to the minors.
Actual lunch on the road at MiLB Spring Training. One slice of deli meat and cheese, an apple, a Gogurt, and a Nature Valley bar. When we tried to make salads at our home complex before getting on the bus, we were told it was not allowed because lunch was already provided. pic.twitter.com/KEfTjro3SK

— Ty Kelly (@tykelly11) February 11, 2020
Mookie Betts and The Red Sox
After rescinding his commitment to the University of Tennessee, Betts signed a $750,000 contract with the Red Sox. He played two games for the GCL Red Sox of the rookie Gulf Coast league in 2011 and would go on to set the pace for a successful run with the Red Sox which would lead to a record-breaking contract years later. Mookie Betts shook baseball fans after getting a deal worth $27 million with the Boston Red Sox. The outfield player was able to avoid arbitration with a record one-year deal. This set a record for an eligible arbitration player. However, the Red Sox decided to trade the player to the  Los Angeles Dodgers.
Nolan Aernado
Nolan Arenado and the Colorado Rockies were able to avoid salary arbitration in 2016 after agreeing to a one-year $5 million contract. This was more than triple his 2015 earnings of a merger $512,000. The climb in pay was well worth it. The player was able to hit his 100th career home run and become the youngest player in franchise history to achieve such a feat. He did this at under 25 years old.
Nolan Aernado
Price signed his first professional contract in 2007. The six-year deal was worth $11.25 million. The team guaranteed $8.5 million of the $11.25 million on the table, including a $5.6 million signing bonus. The bonus was among the largest in draft history.
Manny Machado
Baltimore Orioles selected Manny Machado as third overall in the 2010 MLB draft. He signed a $5.25 million contract with the team right before the deadline. He spent the a significant portion of his summer playing for USA Baseball's 18 and under-18 national team.
In the 2017 season, Machado avoided arbitration by agreeing to a  $11.5 million deal for the season. He was able to hit spectacular home runs in the season to justify his price tag. Manny has gone on to become one of the highest paid players in the history of the league, leading his team to unforgettable victories.
Bryce Harper
The Washington Nationals chose Bryce Harper in the first overall selection of the 2010 Major League Baseball draft. The team agreed to a five-year contract worth $9.9 million with the player at the signing deadline. They also agreed to a $6.25 million signing bonus and eight semesters of college tuition. The deadline was close to ruining the deal. Thankfully, the parties compromised.
Big Pay Awaits for Patient Players
Unfortunately, many rookies don't get to earn big pay. Often times, rookies don't even get to reach the majors. A lot of players fail to find their way through the minor leagues or pay their dues until thirties. With players getting more options from alternative leagues, this does not seem as viable. Sure, the love of the game should be enough to stay but with risks of injuries and the opportunity costs of staying in a certain income bracket too long, it can prove too tempting to not opt for alternatives.
First-round pick for the Atlanta Braves, Carter Stewart chose to play college ball before signing a six-year deal with Japan's Pacific League worth $7 million. As an 18 year old who just wants a chance to play with the greatest players in the world (and earn like them) the thought of waiting till one's thirties can seem a bit too daunting.
Some have suggested increasing the amount of younger players in the MLB draft as a solution to the looming age problem that older players in their thirties are facing. Offering younger players a chance to hit the markets could help to solve a lot of the salary issues which rookies before them have faced.
Calvin Ebun-Amu is passionate about finance and technology. While studying his bachelor's degree, he found himself using his spare time to research and write about finance. Calvin is particularly fascinated by economics and risk management. When he's not writing, he's reading a book or article on risk and uncertainty by his favourite non-fiction author, Nassim Nicholas Taleb. Calvin has a bachelors degree in law and a post-graduate diploma in business.