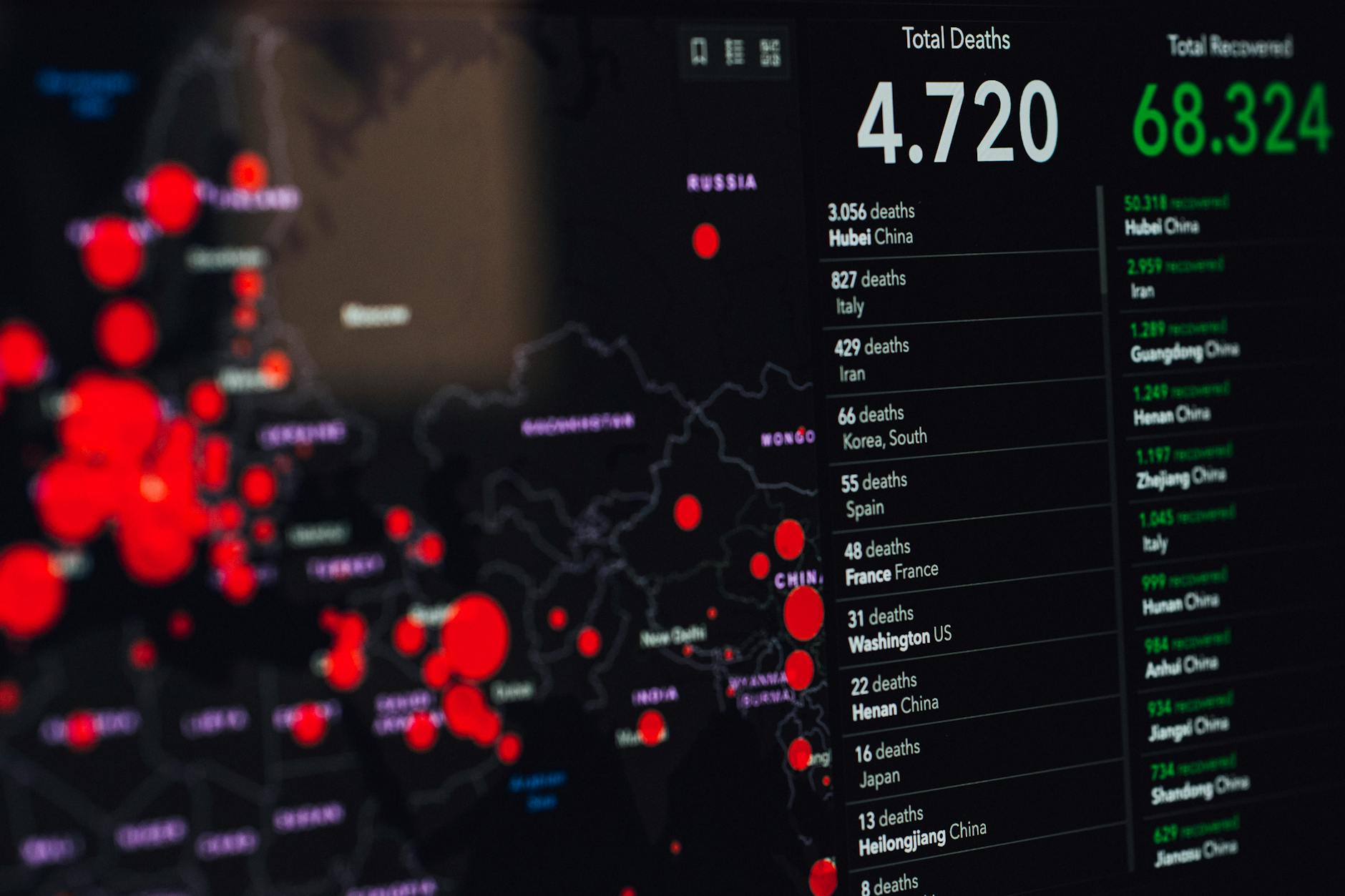 With the coronavirus squeezing the economy of its growth, it becomes more important to secure one's financial plans. These are times of great insecurity that call on us to be financially prepared for the coronavirus economy. Many workers have had their workplaces completely shut down while others work from home, worried about the future of their career. In these times, a deeper sense of financial security must be built.
Financially Prepared for the Coronavirus Effect
An emergency fund is three to six months of expenses put into an easily accessible and liquid account. It provides easy access to funds in times when money is required to meet urgent needs. You could use applications to automatically save funds from your account for emergencies. The way in which applications automatically save funds can differ. Some solutions automate savings through "round-ups". An example of this procedure involves 25 cents being diverted to savings from a $2.75 coffee purchase. 
It goes without saying that food, utility, and transportation should be prioritized over most other expenses during these times. Without these expenses, the other pillars of your life can be further destabilised by these turbulent times. 
Money can be saved on subscription services. There are free alternatives to popular subscription services we use and love. Free audio and ebooks can be acquired from local libraries and community centres to lessen the financial burden of subscription services. While most subscription services come with barely noticeable monthly costs, the total costs mount up significantly. 
There are a lot of relief programmes available for people of different ages and social backgrounds. The information regarding programmes is always changing so it is best to check the latest updates that are put in place for communities. 
Relief Programs
It is important to get ahead of things before the situation worsens. A lot of banks like Wells Fargo are offering programmes to help customers during these times. Various service providers are giving offers for those who qualify. 
Many lenders for all types of debt understand the gravity of the coronavirus epidemic and its effect on households. This means that you can communicate with a lender to ask for the rescheduling of your loan payments. In near-terms, the postponement of payments could allow for you to build up your emergency fund and spend more money on food, shelter, and transport. 
Certain credit card companies are making it possible to transfer credit card balances. They are offering payment relief while others are making it possible to enjoy 0% on balance transfers. The periods can last for 18 months which makes it easier to pay down debt at a lower cost. A quick search online will reveal the various options available.
Piling Cash for Uncertainty
For those who are facing even greater depths of uncertainty than others, it makes a lot of sense to pile up cash until the effects of the epidemic lose their grip on their economy. If you have worries about layoffs, it is important that you try to save as much cash as needed to buffer against the risks of losses in your future.  The stability of one's income at this point should be taken into account when deciding on how to treat debt payments during these times.
As many expenses have to be cut in order to preserve cash. Those who have lost their jobs will need to read up on new income sources they can use to make up for their loss of salary. The gig economy is on the rise, creating a global village for economic prosperity of households around the world. From New York to Berlin, there is always someone looking for services and willing to pay the right person for said services. You may consider using simple website development platforms such as Wix to set up shop online. 
There are a lot of free checking account options that one can search for. You can call your bank to make the switch to another bank with better options for customers. If you are paying overdraft fees or insufficient fund fees, you can call your bank for a refund. Your savings account could be linked to your checking account to avoid the fees. 
Higher interest could be earned on your savings from online savings accounts. High-yield online savings accounts could be better for those with traditional bank accounts who would like to earn more on their savings in this period. This is a great way to make money without having to do any work. 
Financial Resources in Coronavirus Times
E-commerce is experiencing a surge of activity which you can benefit from as a producer of value. Not only can you benefit from engaging in e-commerce activities as a producer but you can also help the less privileged during these times with donations. More e-commerce solutions are required to satisfy the demand of customers. Sales on popular websites like eBay can be made. Sales of simple items like smart phones and clothing can generate sizable returns. Some platforms allow for a portion of sales revenue to be donated to causes related to the coronavirus epidemic. 
The $1200 stimulus checks have been made possible, using a $2 million stimulus check. The treasury department stated that one can receive the check through bank accounts linked to the most recent tax refunds. All direct deposits are to be completed by April 17. It may be in your best interest to call the IRS in order to confirm your eligibility. Taxes do not have to be paid on the money received.
If you are behind on your taxes or make over $99,000 (individual) or $198,000 (married couple) you are not eligible for the check. If you do qualify, you receive $1,200 but married couples can receive $2,400 while kids up to the age of 16 can make claims for $500. 
What you earn over the threshold can lead to reductions in the amount of money received. In order to receive the full amount as an individual, you must earn less than $75,000. Those earning $79,000 would receive a stimulus check of $1,000 while people who earn $91,000 would get a stimulus check of $400. 
Calvin Ebun-Amu is passionate about finance and technology. While studying his bachelor's degree, he found himself using his spare time to research and write about finance. Calvin is particularly fascinated by economics and risk management. When he's not writing, he's reading a book or article on risk and uncertainty by his favourite non-fiction author, Nassim Nicholas Taleb. Calvin has a bachelors degree in law and a post-graduate diploma in business.