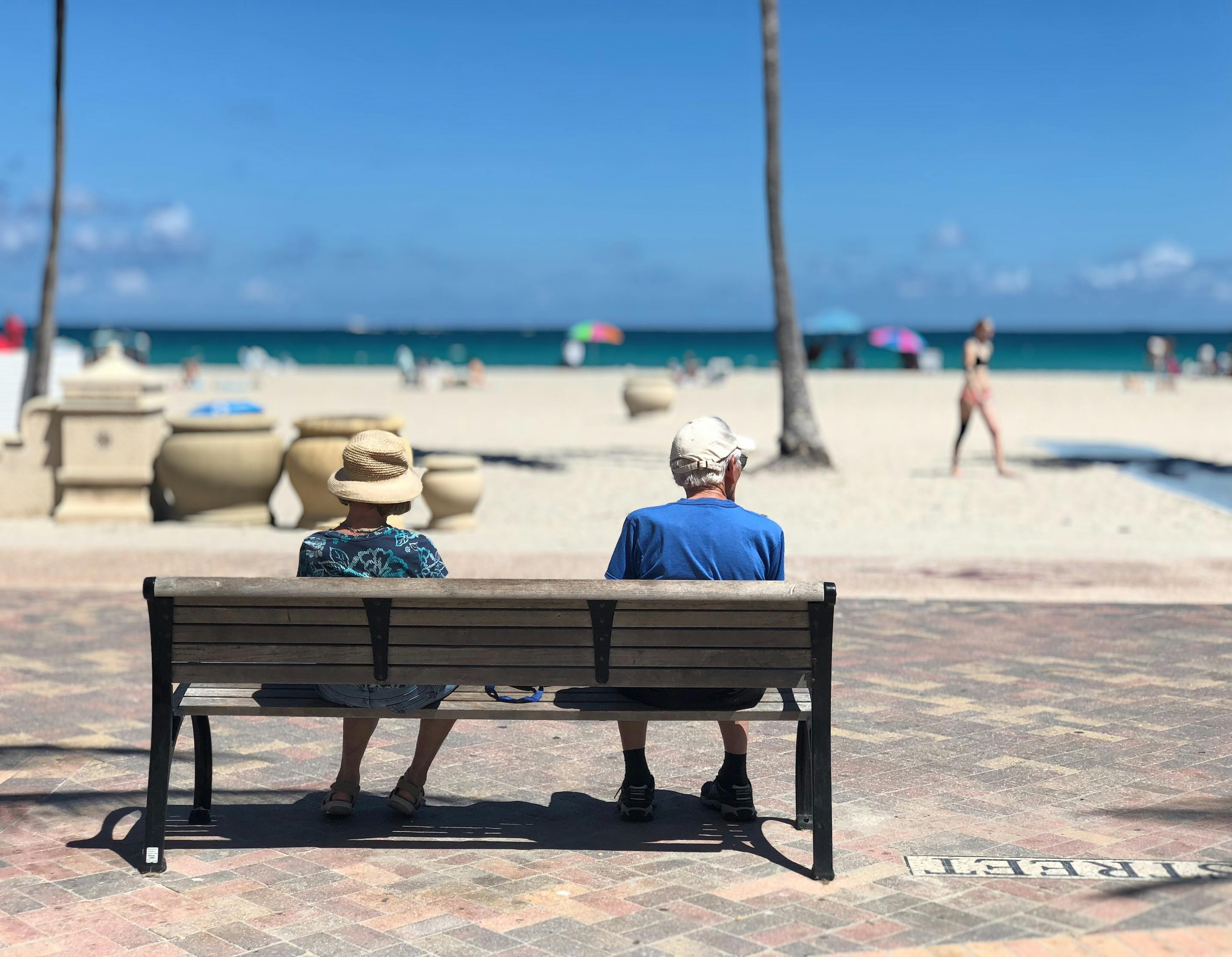 Despite the fact that around 10,000 people hit the retirement age of 65 every day, journalist Jessica Dickler reports that 41% of Americans say it's "going to take a miracle" to be financially secure upon retirement. This sentiment is primarily brought on by the pandemic, recession, and inflation. However, while these circumstances have undeniably affected personal finances, there are ways that retirees can enjoy financial freedom after employment:
1. Calculate your passive income streams

Most retirees depend on some form of passive income to supplement their retirement. According to the Federal Reserve, 79% of all retirees depend on their Social Security and 59% rely on their pensions. While these provide retirees with a fixed income every month, this money still needs to be budgeted. Take a moment to account for how much money you're getting each month, how much that amounts to annually, and how much you can safely withdraw. Most financial analysts suggest only withdrawing between 2-4% of the total fund's worth every year to avoid depletion.

2. Downsize your current living expenses

Recent surveys state that 38% of Americans say they can't save because of too many expenses. And in your golden years, you may still be spending the same amount, even though your needs have changed. To circumvent this, try making lifestyle changes that'll lessen your spending. For instance, slim down your fuel budget since you won't be driving to work every day. And if you're still living in your family house, you may want to downsize to a smaller and more manageable home instead. This will reduce your estate tax and utility bills, too.

3. Move to a more retiree-friendly state

Relocating as a retiree is a great way to start fresh and avoid local taxation laws that may impact your income. If you're already receiving a pretty modest retirement income, then these additional taxes may keep you in the red. Luckily, as our Jenny Smedra explains, not all states tax personal or retirement income, and some only tax dividends and interest—like Tenessee and New Hampshire. The states that do practice tax exemptions for retirees follow different laws and qualifications. But, across the board, the most retiree-friendly states include Tennessee, Mississippi, Georgia, and Alabama, since they don't have retirement tax and are among the most affordable states to live in.

4. Consider taking a part-time job

Though taking on a part-time job in retirement may seem like it defeats the purpose, many retirees actually enjoy it. As explained on AskMoney, part-time jobs can provide a little support to a retiree's income and provide a healthy routine that boosts their sense of purpose. This doesn't mean going back to your old job either. In retirement, seniors can find plenty of other opportunities that will allow them to flex their physical and mental skills while getting paid. These can include being a consultant, a retail associate, or even a teacher. Having a part-time job in retirement affords you extra income that you can allocate as you please, while still giving you the flexibility to enjoy more days off.

5. Adopt a healthier lifestyle

In 2021, the average retiree is likely to pay more than $4,000 out-of-pocket every year in health-related expenses, excluding Medicare-covered services. To prevent unexpected ailments and accidents from draining your funds, invest in a healthier lifestyle. Studies have shown that those who regularly work out spend between $800 to $1,350 less on healthcare than those who don't. Unfortunately, PewResearch states that seniors aged 60 and older spend half their daily leisure time in front of a screen. That said, you may feel more motivated to stay fit and healthy if you do so with others. Try inviting family and friends for a healthy meal and exercise. Alternatively, join a senior center for classes in both fitness and nutrition.

Retirement is an exciting time that shouldn't be clouded by financial worry. Regardless, if you've already prepared a cushy retirement fund or you're still working on it, there are plenty of finance tips and tricks you can apply to safeguard post-retirement finances. For more tips and guides on budgeting and finance, please visit Budget and Invest.