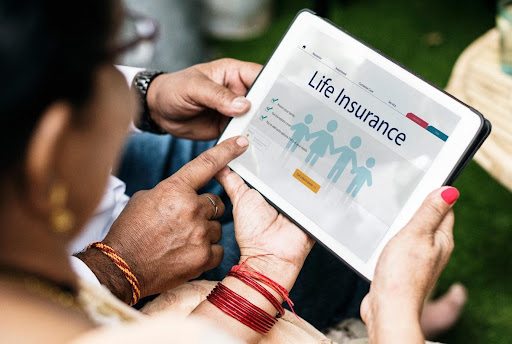 It's never too early to start thinking about life insurance, especially if you're at an important stage in your life, such as getting married or having children. It seems even more of us are considering a plan nowadays, which leaves us with the question – why? 
In 2020, the Insurance Barometer Study conducted by LIMRA discovered that 54% of people in the United States were covered by some type of life insurance, and there were a total of 41 million consumers who did not have life coverage, but felt they needed it. 
This sentiment appears to have continued into 2021, as there are recent reports of a surge in interest in life insurance. 
Let's explore further the reasons behind the rise in interest, and how it relates to the pandemic, customer satisfaction, and the health of the US economy. 
How does life insurance work? 
Life insurance is a type of protection that comes into place when the policyholder dies. Through paying annual or monthly premiums towards the plan, your nominated beneficiary will receive a death benefit, once you pass away. The death benefit is a lump sum of cash or installments paid to designated members of your family. 
A life insurance plan is a contract between the policyholder and the insurance company. If you've been honest on your application and continually paid the premiums, then the insurer has to make a payout in the event of your death. 
There are a variety of life insurance plans available, so it's worth doing your research before you apply, so you know the plan will cater for your needs and requirements. You can even find lots of online resources to help with your research journey, such as theinsurancebulletin.com. 
Interest and customer satisfaction with life insurance plans
Amidst the coronavirus pandemic and economic recovery, it seems the customers' approach to life insurance has changed. J.D. Power, a global leader in consumer insights, advisory services, and data and analytics, released their Individual Life Insurance Study in October 2021. 
It discovered that there has been an increase in awareness of mortality, perhaps an impact from the global pandemic, and so more people are interested in life insurance plans.  
The brand perception of life insurance companies is another attribute that plays an important part in the decision making of potential policyholders. Customers are now considering the longevity and viability of the insurer. 
Overall customer satisfaction for life insurance providers has also increased from 2020, as more people are interested in this type of plan. Companies that align with their customers goals and have clear communications seem to be performing particularly well. 
The reasons behind buying life insurance cover does not only focus on the money left to beneficiaries, and the expenses covered when you pass away — but now customers are using their policies for tax planning and to protect their retirement income.
On the other hand, the study also found that pricing is a huge barrier when it comes to purchasing life insurance. There has been a rise from 28% of people in 2020, to 38% in 2021, who believe that life insurance is too expensive. 
Global insurance industry
The Swiss Re Institute also conducted research this year, and found that global insurance premiums are to surpass the record of $7 trillion by mid-2022 — much quicker than they originally anticipated. 
It is believed that this growth across the globe is a direct effect of COVID-19, fueled by an interest in life insurance, as there is a rise in risk awareness and consumers seeking protection. 
The research also found that recovery from the pandemic has supported the industry so far, but if economic growth slows down, as predicted, then a more long-term structural support for growth is needed for the global insurance industry. 
—
As the world faced unprecedented times in recent years, it seems that consumers are reevaluating their lives and the level of protection they need. Interest in life insurance is on the rise, as is the positive outlook for the insurance industry.